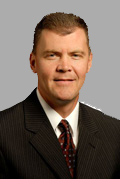 West Hartford, CT (PRWEB) January 10, 2017
BlumShapiro, the largest regional accounting and business consulting firm based in New England with offices in Connecticut, Massachusetts and Rhode Island, has announced the election of a new partner, Patrick B. McAssey, CPA.
McAssey is a partner in BlumShapiro's Accounting and Auditing Department in Cranston, Rhode Island. He joined the firm in 2013 through a merger with Sullivan & Company. Having over 25 years of public accounting experience, McAssey is well versed in performing financial statement audits as well as single audits for the firm's non-profit and healthcare clients.
McAssey is also a member of the firm's Employee Benefit Assurance Services Group and has extensive experience in auditing and consulting of defined benefit and defined contribution plans, including 401(k), 403(b) and other retirement and pension plan compliance audits.
McAssey is a member of the American Institute of Certified Public Accountants, Rhode Island Society for Certified Public Accountants, LeadingAge Rhode Island and Massachusetts, Rhode Island HealthCare Association, Rhode Island Assisted Living Association and the Massachusetts Senior Care Association. McAssey serves as Chair of the Saint Philip School Board and is a member of its Finance Committee, as well as the Audit and Compliance Committee for the Rhode Island Quality Institute, the Association of Fund Raising Professionals - RI Chapter Board of Directors and the Board of Directors, Treasurer, for the Smithfield Little League.
McAssey received a Bachelor of Science in Accounting from Rhode Island University.
He is a resident of Smithfield, Rhode Island.
###
BlumShapiro is the largest regional business advisory firm based in New England, with offices in Connecticut, Massachusetts and Rhode Island. The firm, with over 400 professionals and staff, offers a diversity of services which includes auditing, accounting, tax and business advisory services. In addition, BlumShapiro provides a variety of specialized consulting services such as succession and estate planning, business technology services, employee benefit plan audits and litigation support and valuation. The firm serves a wide range of privately held companies, government and non-profit organizations and provides non-audit services for publicly traded companies.