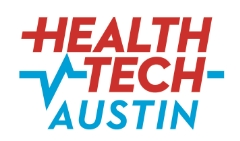 Austin, Texas (PRWEB) January 03, 2017
Health Tech Austin, an organization of health tech leaders and influencers from central Texas and beyond, will be hosting the inaugural Disruption + Innovation Conference. The conference will feature many accomplished speakers from across the health technology space to discuss how their innovations are changing medical care. The event will be held Jan. 12, 2017 from 7:30 a.m. - 3:30 p.m. at the Omni Hotel in Downtown Austin. It will include both breakfast and a networking lunch for attendees.
Open to any interested members of the community, the January conference will bring together some of the most innovative people in the health tech space. Dr. Clay Johnston, Dean and VP of Medical Affairs Dell Medical School; Brett Hurt, Chief Executive Officer and Co-Founder data world; Clinton Phillips, Founder and Chief Executive Officer Medici; and Dr. Esteban López, Chief Medical Officer of Blue Cross Blue Shield of Texas, will all be featured speakers.
Attendees will hear from these, and other, trailblazers in the health tech space about everything from artificial intelligence to the evolution of medical schools. For a detailed list of speakers and panelists click here.
"Healthcare is not where it should be, particularly given how much we spend on it," said Dr. Johnston. "Medical education needs to transform to better meet society's goals for health and for efficiency."
This is just one of the issues the Disruption + Innovation conference will tackle. Both technology firms and startups have begun to penetrate the healthcare sector and are looking for funding to fuel their innovations. Experts will offer up advice on how to make these dreams a reality.
"I look forward to the bright ideas and dynamic discussions to be had at The Disruption + Innovation Conference," said Phillips. "I plan to share an insider's perspective on how Medici is disrupting the health care status quo."
Additionally, the conference will include an expert panel on how to create healthier employees and lower coverage costs.
"In health care, many people immediately relate the word 'innovation' to technological advancements and health care treatments. However, we also see a wealth of powerful innovative concepts that save patients money, increase health care access and minimize the total cost of care," said López. "I'm looking forward to talking about these solutions."
With such a wide variety of panels and speakers at this conference, every attendee is sure to walk away with more knowledge about health tech.
"There are so many problems in the world that would be solved faster if people were collaborating more using high-quality data," said Hurt. "This is especially true in healthcare, where we have the opportunity to break down these silos using linked data."
Health Tech Austin provides monthly networking and educational sessions for leaders who want to change the dynamics of healthcare. The next event will take place on February 15th. It will be held at the Capital Factory from 7:45- 9:30 a.m.
 
Early RSVP is $100 until Jan. 6, after that, tickets are $125. Attendees can get their tickets for the Jan. 12 event here.
About Health Tech Austin 
Health Tech Austin is a gathering of health tech leaders and influencers from central Texas and beyond, providing monthly networking and educational sessions. Each month a new topic is introduced to leaders who want to change the dynamics of healthcare. For more information, contact hello(at)healthtechaustin(dot)com.
 
Media Contact
Danielle Garton
danielle(at)leverage-pr(dot)com
(512) 502-5833