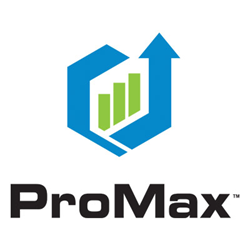 Offering the customer appropriate financing early in the process is a key factor in getting the deal done, and EIVS helps immensely with that.
Davenport, IA (PRWEB) December 23, 2016
Dealer Marketing Services, Inc. the makers of ProMax Unlimited, today announced the upcoming release of the Employment and Income Verification Service (EIVS). This tool enables automotive dealerships to access valuable data provided by Equifax in order to verify a customer's employment history and income early in the auto buying process. EIVS will be available to ProMax's thousands of dealer customers as of January, 2017.
"It is so important for dealers to have accurate employment and income data early in the sale," said John Palmer, President and CEO of ProMax Unlimited. Palmer boasts over a decade's experience managing retail auto dealerships in addition to his twenty plus years in the automotive software industry. "Offering the customer appropriate financing early in the process is a key factor in getting the deal done, and EIVS helps immensely with that."
ProMax offers a full front end software suite to automotive dealers and boasts a strong track record of innovative and award-winning credit solutions. In 2016 ProMax and Equifax proved to be a very productive partnership. ProMax released three new PowerLead products, consumer credit soft pull solutions powered by Equifax, solidifying its status as an industry leader in automotive credit and pre-screen tools. EIVS powered by Equifax is the newest Equifax-powered feature in ProMax, and offers more data to elucidate the customer's credit profile.
EIVS utilizes information from The Work Number, a robust database maintained by Equifax Workforce Solutions. This database contains employer-provided payroll records from over 6,000 businesses nationwide, including a large majority of Fortune 500 companies and federal government civilian employers. More than just standard employment and income information, The Work Number also boasts job tenure data, an invaluable component in measuring a customer's financial situation.
Equifax research underlines the importance of accurate job tenure data, finding that consumers who have been at a job for less than a year are almost twice as likely to go delinquent on an auto loan as consumers with 10 or more years at a job. Additionally, Equifax research indicates that significant percentages of credit applicants overstate their income, but surprisingly, the inverse is also true. Approximately 20 percent of applicants understate their income by 10 percent.
"In the car business, there is no substitute for accurate credit information early in the buying process," said Palmer. "It saves time and money, and leads to more deals at higher grosses. This solution improves the entire buying process- for the dealer, the customer, and the lender as well. We're thrilled to be one of the first-to-market with this phenomenal tool!"
ABOUT PROMAX UNLIMITED
Dealer Marketing Services, Inc. was formed in 1994 by John Palmer. In August of 1995, ProMax was introduced as a Special Finance software solution. In 1998, the software was expanded to handle all types of desking including new and used vehicle leasing, CRM, finance menus, inventory management, reports, and credit application submissions to lenders. In 2002, ProMax was introduced as the industry's first Internet-based full front end solution and today is used by over 2,000 automotive dealerships. The ProMax Unlimited internet application integrates with dealership DMS systems and can be used effectively in large dealer group situations as well as single location dealerships. Dealer Marketing Services, Inc. also provides credit bureaus, website development and hosting, internet leads, and direct mail services to help dealerships increase traffic. Learn more about ProMax Unlimited and Dealer Marketing Services, Inc. at http://www.ProMaxUnlimited.com.
ABOUT EQUIFAX
Equifax powers the financial future of individuals and organizations around the world. Using the combined strength of unique trusted data, technology and innovative analytics, Equifax has grown from a consumer credit company into a leading provider of insights and knowledge that helps its customers make informed decisions. The company organizes, assimilates and analyzes data on more than 800 million consumers and more than 88 million businesses worldwide, and its databases include employee data contributed from more than 5,000 employers.
Headquartered in Atlanta, Ga., Equifax operates or has investments in 24 countries in North America, Central and South America, Europe and the Asia Pacific region. It is a member of Standard & Poor's (S&P) 500® Index, and its common stock is traded on the New York Stock Exchange (NYSE) under the symbol EFX. Equifax employs approximately 9,200 employees worldwide.
Some noteworthy achievements for the company include: Ranked 13 on the American Banker FinTech Forward list (2015); named a Top Technology Provider on the FinTech 100 list (2004-2015); named an InformationWeek Elite 100 Winner (2014-2015); named a Top Workplace by Atlanta Journal Constitution (2013-2015); named one of Fortune's World's Most Admired Companies (2011-2015); named one of Forbes' World's 100 Most Innovative Companies (2015). For more information, visit http://www.equifax.com.