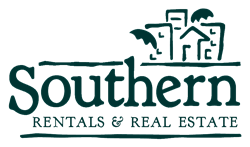 Fort Walton Beach, Florida (PRWEB) December 23, 2016
Southern Rentals and Real Estate – a locally owned and operated company that specializes in Northwest Florida vacation rentals as well as condos and beach homes in Coastal Alabama – is proud to sponsor the Go Southern Beach Blowout basketball tournament. Eight high school teams from across the South will play twelve games on December 27, 28, 29, and 30, 2016. The public is welcome to come watch as local teams from Crestview, Fort Walton Beach, and Niceville, compete against teams from Tennessee, and Kentucky.
"We are pleased to include these quality teams to the 15th annual Go Southern Beach Blowout. They are top ranked programs in their prospective states and are used to traveling with a great following of fans," said John Lavin, Fort Walton Beach High School Basketball Coach. "We look forward to showing off the Emerald Coast and everything our area has to offer."
The Varsity games will be at held at The Arena at Northwest Florida State College, which is a new 74,500 square foot state-of-the-art sports complex, and the Junior Varsity games will be held at Fort Walton Beach High School. Southern Rentals and Real Estate has been a sponsor of since the tournament's inception over fifteen years ago. The locally owned and operated company plans to offer their support for many years to come.
Southern Rentals and Real Estate is a premier provider of residential leasing, real estate, property management services, and vacation rentals in Northwest Florida and Coastal Alabama. Established in 1995, the company is owned and operated by two sets of brothers, Brad and Mike Shoults and Kevin and Kerry Veach, and Susan Carleton. Southern represents nearly 1,400 vacation rentals, approximately 1,000 long term rentals, countless real estate opportunities and more than 40 associations along the Gulf Coast. The Southern family of companies includes Southern Vacation Rentals, Southern Residential Leasing, Southern Real Estate Sales, RE/MAX Southern and Southern Association Management. For more information, visit GoSouthern.com.