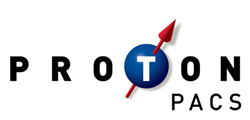 "ProtonPACS absolutely exceeds my expectations," stated Jerry Noethen, Administrator at Advanced Imaging San Marcos. "We are still amazed that Radsource provides this level of service for such an excellent price."
Nashville, TN (PRWEB) January 03, 2017
Radsource, a leader in radiology clinical services and provider of Picture Archiving and Communication Systems (PACS), completed five ProtonPACS installations for new customers and added three imaging centers for existing customers in the final quarter of 2016. In total, Radsource has added 28 new ProtonPACS customers this year.
In the fourth quarter of this year, Lauderdale Hospital (Ripley, TN), Nevada Health Center (Las Vegas, NV), Orthopaedic Associates of Augustine (St. Augustine, FL), Questcare Medical Services (Dallas, TX) and Advanced Imaging San Marcos (San Marcos, TX) all successfully implemented ProtonPACS. Also this quarter, Radsource installed ProtonPACS at three additional imaging centers for existing customers Bright Light Radiology (Chicago, IL) and Prime Radiology of Florida (Winter Haven, FL).
Founded in 2004, Advanced Imaging San Marcos is a locally owned and operated outpatient imaging center serving the communities of Hays, Caldwell, Comal and Guadalupe counties in central Texas. When the imaging center needed to upgrade their PACS, they were in search of a system that provided seamless integration with their RIS and gave their radiologists the flexibility to read and dictate from any location. With ProtonPACS, Radsource delivered a fully integrated system including bidirectional HL7 interfacing, allowing orders and results to flow seamlessly between the RIS and PACS. This RIS/PACS integration allows for efficient and automated workflow while mitigating the opportunities for human error. Additionally, with the provision of unlimited user licenses, ProtonPACS allows the radiologists to do their work from any location. The ProtonPACS team provides expert implementation and ongoing training and support.
"ProtonPACS absolutely exceeds my expectations," stated Jerry Noethen, Administrator at Advanced Imaging San Marcos. "We are still amazed that Radsource provides this level of service for such an excellent price."
After a quick and seamless integration, the radiologists were excited to start using the new PACS. "The ProtonPACS team is very professional and knowledgeable," remarked Noethen. "Everyone involved in this implementation went way above and beyond and that's what defines excellent customer service. We are very pleased with our decision to go with ProtonPACS."
About ProtonPACS
ProtonPACS by Radsource provides hospitals, imaging centers and physician practices everything needed to optimize imaging workflow and increase profitability. By combining award-winning PACS software with proactive support, speech recognition, report delivery and guaranteed secure archiving, ProtonPACS delivers a fully functional and flexible PACS solution in a cost effective fee-per-study model. The service is fully managed and maintained by the ProtonPACS team, greatly reducing internal IT needs, and is uniquely engineered for maximum speed and the elimination of downtime. ProtonPACS is fully regulatory compliant and seamlessly communicates with any information system.
For more information visit http://www.protonpacs.com or contact us at mmeadows(at)radsource.us