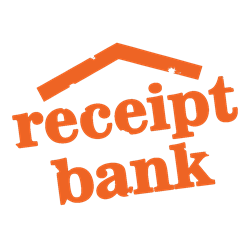 We're a lot more streamlined now and the time we're spending is now more on the clients...
Washington, DC (PRWEB) December 28, 2016
Practices from 6 countries took part in the competition to increase bookkeeping efficiency.
Competitors were assessed on a range of metrics which form the basis of an efficient cloud bookkeeping workflow. The six week challenge saw 70 firms from all over the world competing to see who could achieve the biggest increase in their bookkeeping efficiency.
The winners were divided into two leagues: The Cirrus League, for smaller firms, and the Cumulonimbus League for larger practices.
The Cirrus League Global Prize went to My Office Books from Brisbane, Australia, while the Cumulonimbus League Global Winner was Figures UK, from Peterborough in the United Kingdom.
Receipt Bank Co-Founder Alexis Prenn explained the aim of the Challenge, "Cloud accounting software and tools like Receipt Bank allow accountants and bookkeepers to automate large parts of the accounts payable process so they can focus on what actually matters - their clients."
"Making the bookkeeping process 'effortless' is all about freeing up time to offer better client service. Instead of inputting data or chasing clients for items, you can start collaborating with them and be a key part of their success."
Speaking about her win, My Office Books Founder Amanda Hoffman agrees, "We've definitely become more effortless. Clients have been really impressed that as soon as they submit items, they're [published to Xero], and there's nothing sitting in the inbox. That's been a big advantage for us."
Jason Cannon, Founder of Figures UK, confirmed the positive effect the Challenge has had on his firm. "We're a lot more streamlined now and the time we're spending is more on the clients and less on the bookkeeping," Jason explains.
Cloud accounting software such as Xero and Quickbooks Online gives accountants and bookkeepers access to a wide variety of data to track the bookkeeping process. The Effortless Bookkeeping Challenge took this a step further.
Participants could track their efficiency on a customized dashboard, displaying metrics such the number items submitted electronically, the average delay in clients submitting items and the age of unprocessed items sitting in the Receipt Bank inbox.
This allowed them to track their efficiency in real time and take steps to improve it.
For example, over the course of the Challenge, more than 46,000 receipts and invoices were published straight to participants' cloud accounting software without the need for any human intervention. Since the average processing an item manually is 90 seconds, over the course of the challenge this meant a time saving of nearly 2,000 hours.
Data-driven bookkeeping is at the heart of Receipt Bank's mission to help accountants and bookkeepers build profitable, scalable bookkeeping businesses in the cloud.
About Receipt Bank
Receipt Bank provides award-winning bookkeeping automation software for accountants, bookkeepers and small businesses. Over 4,000 accounting and bookkeeping firms around the world already use it to automate data extraction and data entry.
Receipt Bank integrates with leading accounting software such as QuickBooks Online and Xero and has been awarded Xero Add-on of the Year 2012 – 2015. In 2016 Receipt Bank was Accountex's Meridian Award winner for Best User Interface.
Founded in 2010 by Michael Wood and Alexis Prenn, Receipt Bank now has six offices worldwide. In January 2016, Receipt Bank raised USD$10 million in growth capital from the Kennet Fund.