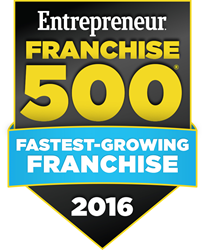 New Orleans, LA (PRWEB) December 28, 2016
Flourishing as one of Stratus Building Solutions newest regional offices, Stratus Building Solutions of New Orleans is searching for new franchisees. Formerly regional director to a competitor, Michael Seiler holds the new Regional Master Franchising office and is quickly developing a footprint in the metro and is looking for exponential growth in 2017 by bringing on a number of new franchisees in the New Year to develop the territory further.
Stratus Building Solutions prides itself on their leading edge green janitorial services, unmatched in the industry. New Stratus Franchisees of the New Orleans region will be provided the tools and resources needed to succeed in the market, including Green Seal Certified cleaning chemicals, proven waste-reducing processes, and business support provided of the regional office.
As a tourism and oil industry hub, there are a wide variety of businesses within the metropolitan, offering near limitless opportunities for customers for new franchisees, from restaurants, schools, offices, banks, gyms and more.