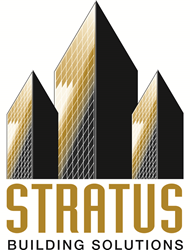 Des Moines, IA (PRWEB) December 28, 2016
Stratus Building Solutions of Iowa, regional franchising headquarters for the international janitorial services company is looking to expand in 2017 and is searching for new franchisees. A large amount of construction projects, both commercial and residential have brought a large source of customers for the business services based franchise and are looking to increase their foot print in the Des Moines centered market.
Offering a combination of industry leading cleaning technology, green cleaning services and localized support, Stratus Building Solutions ranked #7 Fastest Growing Franchise by Entrepreneur Magazine in 2016. The Des Moines based office, owned by multi-unit franchise owner Channen Smith, and operated by COO Joe Gallegos and Regional Director Raul Cunarro underwent a reorganization in the recent months and now is poised for growth along with the city itself in the New Year.