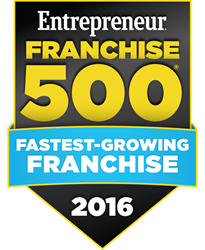 Omaha, NE (PRWEB) December 28, 2016
International janitorial services franchise company Stratus Building Solutions' Regional Master Franchising headquarters located in Omaha, Nebraska is set for growth in 2017 and is looking to bring on new franchisees in the territory.
With the local based concept, focused on regional support of their franchisees, Stratus Building Solutions of Nebraska is offering a multitude of franchise options increase their coverage in the state. Stratus' is nationally recognized as the industry leader of green janitorial service franchise opportunities and was ranked #7 Fastest Growing franchise in 2016 and is ramping up for a similar 2017.
Recently relocated to their new and improved facility located on L Street, multi-unit regional master franchise owner Channen Smith, COO Joe Gallegos, Regional Director Bruce Goodwin and their team currently support a number of franchisees but have territories still available for expansion.