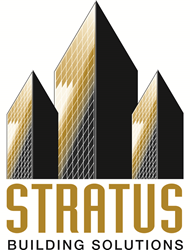 Kansas City, KS (PRWEB) December 28, 2016
Stratus Building Solutions, an international janitorial services franchise company is searching for new franchisees to develop Kansas in the New Year. With regional franchise offices located in Lenexa, KS, Lawrence, KS and Wichita, KS, the company is looking to expand their footprint statewide.
With the recent election and appointment of an International Franchise Association board member to the cabinet, optimism in the franchise community abounds. Stratus offers a unique franchising opportunity to Kansan entrepreneurs to operate a franchise with locally based support out of their three offices. Co-Owners of the regional master franchise Channen Smith and Gator Greenwill, along with their COO Joe Gallegos and Region Director Ryan Robertson have already helped the local franchisees succeed in the region but with an entire state to cover, there is still plenty of territory and opportunities still available.
In 2016, Stratus Building Solutions ranked #7 Fastest Growing Franchise by Entrepreneur magazine and is looking to continue that growth into the New Year.