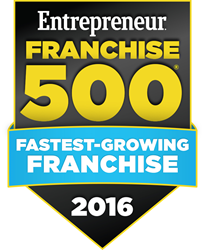 Houston, TX (PRWEB) December 28, 2016
National industry leader in green commercial cleaning and janitorial services Stratus Building Solutions' regional headquarters in Houston, TX is searching for new franchisees in 2017. Under new ownership and management since 2015, the regional office has seen significant growth along with the larger international company which ranked #7 Fastest Growing Franchise in 2016 and is looking to increase its footprint in the metro in the New Year.
Greg Fishman, owner of the Regional Master Franchising office has big plans for the region. With nearly 123,000 businesses in the metro area accounted for in the last Census, Houston is ideal for the business services based model and territory expansion for new Stratus Franchisees.
The continued development of Stratus Green Clean services including Green Seal Certified chemicals, leading edge technology and post-consumer recycled tools and materials sets the Stratus franchise model apart from competitors. Additionally, the regional office operates as the sales and support center for its franchisees offering localized support, different from many other franchise models.
With a strong two years under their belt already, Fishman and his team are ready to bring on new franchisees for the territories still available in the region to start off a strong 2017.