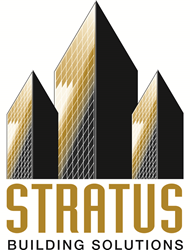 Denver, CO (PRWEB) December 28, 2016
Denver has made headlines lately for its recent boom in popularity, recently being named one of trending metropolitan areas to move to. The U.S. Census Bureau states over 91,000 people have moved to the state in the past year and many have chosen to call the Denver metro home. Stratus Building Solutions franchise company looks to ride the wave into 2017.
With the influx of population always follows the increase in institutions to support these groups. Stratus Building Solutions, a regionally based franchising company has been prepping for the growth and is poised for expansion by now adding two business opportunities to meet the growing need of business services, including janitorial services and landscaping franchises.
With its unique, hyper-localized business support center owned by multi-unit franchise owner Channen Smith, and operated by his management team Joe Gallegos, Josh Paterson and JoAnn Sellers; the team is looking for new franchisees to expand their presence in the region. Customer demand for commercial cleaning and landscaping services has increased significantly with the recent boom, and Stratus is poised to help their local franchisees meet this demand.