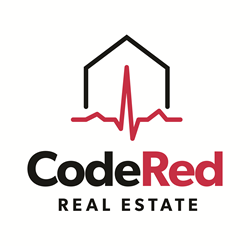 We want to take care of the people that take care of us.
Southlake, TX (PRWEB) January 04, 2017
The healthcare industry has gone through significant changes in recent years. One of the most dramatic changes is the transient nature of healthcare jobs. Doctors, nurses, hospital administrators and staff are changing jobs and relocating today in large numbers. The 2016 Survey of America's Physicians reveals that the number of physicians that now identify themselves as employees of a hospital or medical group has increased to 57.9%, up 14.2% from 2012. Many large healthcare corporations are recruiting and transferring medical personnel on a regular basis. One of the largest medical groups in the U.S. is Kaiser Permanente which employs over 7,000 physicians. CodeRed Real Estate plans to provide basic real estate services for these healthcare professionals as well as relocation assistance, offering discounts from moving companies and recommendations on preferred local vendors. Co-Founder, Gene Popik says this about serving the healthcare community, "We want to take care of the people that take care of us."
CodeRed Real Estate was founded by Mark Hutchison, Gene Popik and a team of associates from the Keller Williams Realty office in Southlake, TX. The new business venture promotes a nationwide referral system that utilizes the many offices and agents of Keller Williams Realty. Keller Williams is now the world's largest real estate company by agent count with over 150,000 associates and more than 800 offices. In 2015, Training magazine named Keller Williams the No. 1 training organization across all industries in the world.
The term Code Red is defined as: "A condition of heightened alertness or preparedness." CodeRed Real Estate plans to use a technology-driven approach to increase responsiveness when dealing with clients and their real estate needs in any area of the country. "We are looking to gain market share in an already competitive market," said co-founder Mark Hutchison. "We are branding CodeRed Real Estate as the 'premiere' real estate team serving the healthcare professional with urgency and preparedness"
For more information, go to the website at: CodeRedRealEstate.com.
Sources:
(1) 2016 Survey of America's Physicians: Practice Patterns and Perspectives.
Survey conducted on behalf of the Physicians Foundation, completed September 2016. http://www.physiciansfoundation.org/
(2) SK&A's 50 Largest U.S. Medical Groups, January 2015
http://www.skainfo.com/databases/hospital-email-list
(3) Frost, Darryl (8 September 2015). "Keller Williams Surpasses 125,000 Associates Amid Record Expansion". KWRI Press Release. http://www.kw.com/kw/pressrelease.html?pressReleaseId=1401
(4) Freifeld, Lorri (10 February 2015). "Training Magazine Ranks 2015 Top 125 Organizations". Training Magazine.
https://trainingmag.com/training-magazine-ranks-2015-top-125-organizations
(5) American Heritage Dictionary of the English Language, Fifth edition