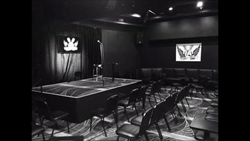 Great comedy is born in L.A. but now lives in Las Vegas
Las Vegas, NV (PRWEB) December 28, 2016
This December L.A. Comedy Club inside the Stratosphere Casino, Hotel & Tower celebrates one year of bringing laughs to the north end of the Las Vegas Strip. Known for delivering top comics and emerging local talent to the stage nightly, L.A. Comedy Club has been the go-to spot in Las Vegas for comedic entertainment for nearly a decade. With the recent closure of the Las Vegas Improv, the L.A. Comedy Club brand is now the longest- running comedy club brand in Sin City. The club has evolved from its start at Palace Station to its current home at the Stratosphere. The new venue was designed specifically for stand-up comedy and the place where big name comics pop in without notice to give the audience a special treat.
Consistently booking the hottest comics, L.A. Comedy Club's partners Joaquin Trujillo, Matt Chavez, and Ezra Wohlgemuth pride themselves on selecting edgy comedians who know how to please a Las Vegas audience. Opting for the innovative, seasoned and upstart comedians, the club has filled a void in the Las Vegas entertainment scene that is often limited by casinos forcing comedy clubs to play it safe when it comes to choosing talent. Trujillo notes, "We initially created the brand to fill what we thought at the time was a small niche for raw, relevant comedy in a traditional comedy club setting. We quickly found out this was becoming something more; we had created a place where comics can spread their wings and where new comics and comedy are cultivated. We take pride in being a home for some of the best national road comics that have been left out by traditional bookers, and the birth place of new comics who are now touring the country and performing on TV. Over the years we have consistently booked the best daring and relevant comedians without crossing the line. Our history of booking winners like Aziz Ansari, Felipe Esparza, Bert Kreischer and Natasha Leggero well before they were household names has won us the trust of casinos such as the Stratosphere. We have a great partner in them as we will continue to break new comedy beyond the brick wall."
The club's partners have a deep respect for the craft and for Las Vegas history in general. Chavez and Trujillo began their careers working the door at the Maxim Hotel and Casino's Comedy Club whose sister booking club was the Riviera Comedy Club run by Steve Schirripa before he became more commonly known as Bobby Baccalieri from The Sopranos. They would spend hours at the Riviera after the shows ended listening to live music, talking shop or just learning from the comics' road stories about clubs across the country. When the Riviera closed, they were first in line to buy the tables and chairs from the Comedy Club, as well as a couple of booths from the Starlite Theater to put in their club at Stratosphere. It was a way to pay tribute to their roots and bring a piece of Las Vegas history to L.A. Comedy Club's new home.
One thing that sets L.A. Comedy Club apart is its commitment to fostering the top local talent. Understanding other clubs cannot rock the boat and take a chance on some of the newer talent, L.A. Comedy Club takes a different approach. Chavez states, "Our thinking was that if we provide such a quality customer experience, we could take the risk and expose traditional patrons to new local talent, edgier comics, and truly create a community of comedy enthusiasts who appreciate authentic comedy regardless of the comic's level of fame or credits. Our motto is simple: Funny is funny. Over the years, each move has taken us to a better location, ultimately leading to us finally having our own room at the Stratosphere. The entire team at the Stratosphere is top notch and we have truly found a home here. This is where the best comedy is yet to come, and in 2017 you will see some big name comics that we are bringing in for one night door deals."
Matthew Mascali, Vice President of Food & Beverage/Entertainment for Stratosphere, is glad the club is thriving. "We congratulate L.A. Comedy Club on its one year anniversary at the Stratosphere. They have been a fun addition to our property's entertainment."
L.A. Comedy Club is committed to serving locals, who return time and time again for reliable laughs. Tickets for locals (with valid ID 21+) are only $15 and guests can purchase an open bar upgrade at the door for an additional $20. This includes all you care to drink domestic beer and brand name well drinks during the performance.
###
About L.A. Comedy Club: The name may say L.A. but don't be confused, L.A. Comedy Club is the top venue for laughs in Las Vegas. Located in Stratosphere Hotel, Casino & Tower on the famed Las Vegas Strip, catch the top comics nightly at the club that was voted the 2016 Best Downtown Comedy Club from Casino Player Magazine. General admission tickets are $39.95 and VIP seating is $49.95. Upgrade to an all you care to drink package for $69.95. See new comics weekly during the 8 p.m. show. Also in the same room at 6 p.m. is James Michael's Redneck Comedy Magic Show or stay after the stand-up for Tommy Lama's hilarious one-man show at 10 p.m. Once a week the club also host the "STOOL," a Saturday night midnight show created by Steven Roberts where headlining comics can work out new material and a no recording policy is strictly enforced. 21+ age restriction and Hotel Guest get special discounts.
About Stratosphere Casino, Hotel & Tower: About Stratosphere Casino, Hotel & Tower: Stratosphere Casino, Hotel & Tower is a Las Vegas Strip resort with an 80,000-square-foot casino. The 1,149-foot Stratosphere Tower is the tallest freestanding observation tower in the United States, featuring the Top of the World restaurant and highest view of the Las Vegas Strip from the Observation Deck as well as SkyJump Las Vegas and thrill rides Big Shot, X-Scream and Insanity. Known as a great value to gamblers, Stratosphere is located close to the Convention Center at the gateway to downtown Las Vegas. It features 2,427 guest rooms and suites, uniquely themed restaurants, the Tower shops, an original production show, PIN UP™ featuring Claire Sinclair as well as MJ LIVE, the world's most successful Michael Jackson tribute show and L.A. Comedy Club, showcasing the hottest up-and-coming stand-up comics. Additionally, Stratosphere's ace | PLAY™ program allows players to enjoy awards, comps and exclusives based on their loyalty to American Casino & Entertainment's four properties: Stratosphere Casino, Hotel & Tower on the Las Vegas Strip, Aquarius Casino Resort in Laughlin, Nevada, and two Arizona Charlie's locations in Las Vegas. For more information, visit StratosphereHotel.com, call 702-380-7777 or 800-99-TOWER (998-6937).
Media contact:
Joaquin Trujillo
Email:jt(at)lacomedyclub(dot)com
Phone: 702.275.3877