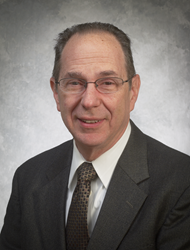 PHILADELPHIA (PRWEB) December 28, 2016
Stewart M. Weintraub, shareholder and SALT Practice Chair at Chamberlain Hrdlicka, recently addressed "Philadelphia and Pennsylvania Local Tax Developments" as part of a program organized by the Pennsylvania Institute of Certified Public Accountants (PICPA).
Weintraub's presentation was part of PICPA's 2016 Greater Philadelphia Chapter Annual Philadelphia, Local, and Multistate Tax Update Conference, which took place on Dec. 6, 2016, at Springfield Country Club, in Springfield, Pennsylvania.
Weintraub has focused his practice upon state and local taxation for more than 40 years. From audits through trials and appeals to the appellate courts, Weintraub represents clients in all aspects of state and local tax compliance and litigation. His practice also includes helping clients plan and structure transactions so that all state and local tax obligations are minimized.
Weintraub began his career with the City of Philadelphia Law Department where he rose to be chief of tax litigation and where he served as chief counsel of former Mayor William Green's Tax Reform Commission. In 2003, Weintraub was appointed to serve as a member of a new voter-approved Tax Reform Commission. He also has held leadership positions for the American Bar Association and the Philadelphia Bar Association and has chaired or co-chaired the state and local tax committee for the Greater Philadelphia Chamber of Commerce since 1983. Now in private practice, Weintraub has been a shareholder at Chamberlain Hrdlicka since 2010.
About Chamberlain Hrdlicka – Chamberlain Hrdlicka is a diversified business law firm with offices in Houston, Atlanta, Philadelphia and San Antonio. The firm represents both public and private companies as well as individuals and family-owned businesses across the nation in a wide variety of practice areas, including commercial and business litigation, tax planning and tax controversy, corporate, securities and finance, employment law and employee benefits, energy law, estate planning and administration, intellectual property, international and immigration law, and real estate and construction law.
# # #