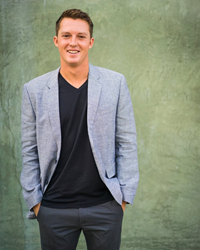 We wanted to fill the void for the lack of student to student structure there was at every college; this campaign will hopefully help us take C.E to the next level to continue our mission on helping student's college careers
(PRWEB) December 30, 2016
Campus Essentials is a free, one-of-a-kind centralized platform that helps students find everything they need at student-friendly prices. The site works by providing a platform that allows students to interact, buy, sell and trade with other students at their school for items such as textbooks, study guides, school supplies, electronics, clothing, furniture, cellular plans, sporting goods, and more. Students can also offer and access a wide range services like essay editing and pet sitting, find affordable rental housing, meet and make new friends, and explore internship, part-time and career opportunities posted by local and national businesses.
Campus Essentials is the brainchild of Matt Spanburg, a recent college graduate who launched the platform as part of a school project in his junior year at Florida's Flagler College. The idea generated so much positive feedback from students and faculty, that he invested his life's savings -- along with funds borrowed from family members -- and spent the next two years transforming Campus Essentials into a full-fledged business.
While Campus Essentials continues to generate positive attention and has substantial traffic, Spanburg has come to the conclusion that his sweat equity isn't enough to take the concept to the next level, and enable it to scale and achieve its enormous untapped growth potential.
"I've always believed that Campus Essentials has to eat before I do, and I can no longer bribe my friends with food and drinks to come into the office to help," commented Spanburg, who has never drawn a salary. "I know how under-served college students are, yet I also know that businesses of all sizes – from solopreneurs like me to establish enterprises – are spending a fortune trying to reach them. Unlike anything on or off the web, Campus Essentials closes this gap. It's a win for students, a win for businesses, and a win for schools. The crowdfunding campaign will help us raise capital to finish our mobile app, and add more functionality to the platform so that it serves the needs of even more students and businesses."
As part of the awareness-raising campaign, in addition launching the crowdfunding campaign Career Essentials is also giving away three months of free service advertising to businesses that sign-up with the promo code "Campus123." Campus Essentials service advertising allows businesses to target certain schools by listing: job and internship opportunities, apartment rentals, events, restaurant specials, and even pet adoptions. Spanburg has also committed 10% of profits each year to create scholarships for students that may not be able to afford college. He states: "Everyone deserves the chance at higher education and we want to ensure that" Founder Matt Spanburg also knows how expensive it is for the schools themselves. So he wants to donate a portion of profits each year to schools who contact Campus Essentials across the United States.
Campus Essentials is complimentary for students, alumni, faculty members, and other school administrative staff with a valid and confirmed .edu email address. Businesses that wish to offer products, services and job opportunities to this demographic can purchase various advertising packages that start at just $5/month. If desired, they can target a specific school, group or schools, region, or expand their reach nationwide.
For more information on Campus Essentials and to sign-up as an advertiser, visit http://www.campusessentials.com.
To invest in Campus Essentials and be part of a concept that is changing how students and businesses connect, visit IndieGoGo
About Campus Essentials
Campus Essentials, LLC, was founded in 2015 by Flagler College student Matt Spanburg. It features classified ads created by and targeted to college students in the United States. Ad rates for businesses start at just $5 per month and can be targeted to geographic areas and search results. The site is free for students with a university-sponsored .edu email address. Campus Essentials is a service website designed to bring people together, but is not responsible for what goes on beyond the site. Campus Essentials does not represent any college or university. Campus Essentials owns all intellectual property, ideas, images and design.
MEDIA CONTACT: 
Matt Spanburg 
(904) 404-8930 
mattspanburg(at)campusessentials(dot)com 
http://www.campusessentials.com