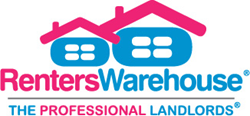 With a powerful combination of centralized services, smart technology and our 'why' behind building wealth and financial freedom/retirement security for our clients through Rent Estate™, the opportunities are endless."
Bloomington, MN (PRWEB) December 28, 2016
Renters Warehouse is looking back on another incredible year of growth.
In 2016, the company added 12 new corporate offices, more than doubling the number of properties under corporate management. The year was also marked with more prestigious awards and acknowledgements, new executive hires and new service offerings as Renters Warehouse continues to spread the Rent Estate™ movement across the U.S.
One of the largest and most awarded residential property management firms in the U.S., Renters Warehouse now manages more than 17,000 homes for over 12,000 investors across the country, and about $3 billion worth of residential real estate.
"Looking back, I am truly inspired by how far we have come, and how much our team has accomplished since deciding to partner with Northern Pacific Group, our private equity partner," says Kevin Ortner, CEO of Renters Warehouse. "We've made significant strategic shifts in our growth model that make me excited about the future of our company and brand. With a powerful combination of centralized services, smart technology and our 'why' behind building wealth and financial freedom/retirement security for our clients through Rent Estate™, the opportunities are endless."
The following is a brief overview of Renters Warehouse's many successes in 2016:

The company launched its new Portfolio Services Division that uniquely serves larger, mid- to institutional-level real estate investors with both centralized services and local market expertise and staff. Heading up this division is Anthony Cazazian, Chief Investment Officer and President of Portfolio Services. Anthony joins the company after a distinguished career with B2R Finance, a subsidiary of private equity firm Blackstone, and Goldman Sachs. Anthony was recognized in 2016 as a rising star in the housing industry by both HousingWire and Mortgage Professional America.
This year, Renters Warehouse ranked 2,018 on the Inc. 5000. By making the list for an impressive seventh consecutive time, Renters Warehouse is in truly rare company – only a tiny fraction of the nation's companies have demonstrated such remarkably consistent high growth. Meanwhile, Renters Warehouse Arizona franchise also landed on the Inc. 5000, at 921, up from 957 in 2015.
Morningstar Credit Ratings, LLC, a nationally recognized statistical rating organization (NRSRO) offering a wide array of services including operational risk assessments, assigned its MOR RV2 residential-vendor ranking to Renters Warehouse as a residential property manager, indicating that the company demonstrates proficiency in managing key areas of operational risk.
New corporate offices opened across the country, in cities such as Chicago, Kansas City, Las Vegas, Charlotte and Miami. Of its 33 offices, 15 are now corporate-owned as the company shifts away from franchisees to better centralize operations.
Renters Warehouse continued to be recognized for its growth and accomplishments in business. At the Stevie American Business Awards 2016, Kevin Ortner received a Silver Award for Executive of the Year and the company's upper management also took home Silver for Management Team of the Year. Meanwhile, Chief Marketing Officer Pamela Kosanke was honoured with three Silver Stevie Awards for Women in Business (Woman of the Year: Marketing, Advertising, PR; Executive of the Year and Marketing Campaign of the Year). The company was also named one of the Twin Cities Small Business Success Stories and among the Star Tribune's Top Workplaces 2016.
Real estate veteran Noel Christopher joined the Renters Warehouse family as the company's National Business Development Lead, helping acquire property management companies and bringing larger property portfolio holders into the Renters Warehouse ecosystem. In past roles, Noel helped lead a Chicago-based real estate team to close more than $350 million in investor sales and rank in the brokerage's top 10 nationally.
Renters Warehouse Atlanta and Austin launched Renter Match, a personalized service that aims to match potential apartment tenants with their ideal new home, based on each customer's individual needs, including location, price, size, accessibility, pets and much more.
Major Los Angeles-based property investor Raineth Housing joined Renters Warehouse as a new client. The company owns about 1,700 homes in St. Louis, Kansas City and Cincinnati. Prior to signing on with Renters Warehouse, the company had to rely on seven property management firms to care for their properties. And the arrangement has proven mutually beneficial. "Since Raineth owns a lot of homes, we had the opportunity to speak with most of the national single family rental property management firms," said Ed Renwick, CEO of Raineth. "Only Renters Warehouse proved willing and able to adapt their organization to serve the unique challenges of managing many houses across a number of cities for a single owner. Renters Warehouse has innovated in ways that take advantage of Raineth's scale to lower our cost structure while improving service to tenants. We have seen both our costs and our tenant turn rates fall significantly under Renters Warehouse's management."
Looking ahead to 2017, Kevin Ortner expects the company will add another 12 offices, tapping further into Florida and adding locations in new states along the East Coast and in California. After nearly doubling its revenue last year, the company is on track to have its most productive and expansive year ever in 2017.
Although thrilled about 2016 achievements, Kevin is ready to champion his team to the next level in the new year. "Next year promises to be yet another breakout year for Renters Warehouse. We will continue to be innovative thought leaders in the SFR space, working hard to service clients on a more national scale through an even larger footprint, tighter and leaner operations and more advanced, proprietary technology solutions designed to drive efficiencies for our clients."
Renters Warehouse exists to help homeowners and investors create wealth and financial freedom through Rent Estate™. To learn more about Renters Warehouse or to find out how much your home will rent for, visit http://www.renterswarehouse.com today!
-30-
About Renters Warehouse
Renters Warehouse is one of the fastest growing and highest reviewed residential property management companies in America, and the largest in Minnesota. Backed by growth equity investor and majority stakeholder Northern Pacific Group, and under the leadership of President and CEO Kevin Ortner, Renters Warehouse now manages more than $3 billion in residential real estate, servicing 12,000+ investors across 17,000+ residential homes in 33 markets and 18 states. NPG Managing Partner Scott Honour, who in 1999 was a founder of YapStone, a leading online rental property payment service provider, serves as Chairman. Renters Warehouse expertly serves everyday single-property homeowners as well as real estate investors. In 2015, the company officially trademarked the term Rent Estate™ to redefine the entire SFR (Single Family Rental) industry as more traditional real estate gives way to this new lucrative asset. Through their dedicated Portfolio Services Division led by Chief Investment Officer Anthony Cazazian, the company also brings professional, scalable and efficient single property management solutions to investment portfolios with both centralized services and local market expertise and staff. Not only has Renters Warehouse received the prestigious honor of being included on the Inc. 500 | 5000 list of fastest-growing privately held companies in America seven consecutive years in a row, it was also named one of the "Best Places to Work" in Minnesota (where they are headquartered) by the Minneapolis St. Paul Business Journal in 2010, 2011, 2012, 2014, 2015 and 2016. The company was also honored as a best place to work in Arizona (a centralized corporate services center) by the Phoenix Business Journal in 2013 and 2014, and achieved a spot on the prestigious 2016 Top Companies to Work for in AZ list. Nationwide, Renters Warehouse has been honored as one of America's "Best Places to Work" in 2012, 2014, 2015 and 2016 by Outside Magazine. Recognized as pioneers in real estate, business management and innovation, Renters Warehouse has been awarded 22 Business Stevie Awards both internationally and stateside. In 2016, Morningstar Credit Ratings, LLC, a nationally recognized statistical rating organization (NRSRO) offering a wide array of services including operational risk assessments, assigned its MOR RV2 residential-vendor ranking to Renters Warehouse as a residential property manager, indicating that the company demonstrates proficiency in managing key areas of operational risk.
About Northern Pacific Group
About Northern Pacific Group Northern Pacific Group is a Minnesota-based growth equity investment firm focused on acquiring and investing in growing companies in the Midwest. Northern Pacific Group seeks to partner with ownership groups and management teams in order to add value beyond just providing capital. For additional information, please visit http://www.northernpacificgroup.com.