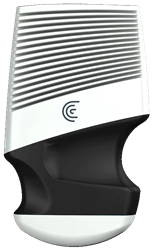 We're introducing a game changer to the ultrasound market. Our wireless ultrasound options are innovative and cost efficient.
(PRWEB) December 28, 2016
Medical technology is growing rapidly, creating new harmless procedures to replace riskier procedures. This allows more people to receive treatment if recovery from the procedure is an issue. One example is how Endovenous Laser Therapy replaced vein stripping as the typical procedure for curing varicose veins. These clinics use top-notch ultrasound machines such as the SonoScape S8 EXP to map out the shape and size of veins in the infected area. Ultrasonographers and physicians use this venous map to detect unhealthy veins so they know where to administer treatment. Once mapped a small puncture is made in the infected vein. A small fiber-optic probe is inserted through a needle into the vein that is being guided by the SonoScape S8 EXP. This process then collapses the damaged veins so they seal closed and then are absorbed by the surrounding soft tissue, allowing normal blood flow to the heart by the healthy veins.
This procedure could not be performed without the high resolution imaging from a first-rate ultrasound machine that projects the imaging in real time. Fortunately, the price for ultrasound machines is decreasing making ultrasound machines more accessible for all doctors and private practices. If you are interested in buying a Black & White or Color ultrasound machine, make sure to acquire your machine from the same place National Vein Clinics purchase their machines from, CardiacDirect. Visit their website http://www.cardiacdirect.com to see the full feature list of each ultrasound machine to see which ultrasound works best for you and your practice. A piece of advice, call in to hear their deals and see how much they can save you on a new ultrasound unit. Their deals over the phone are impossible to beat.
Cardiac Direct is also currently working on placing a wireless ultrasound machine on their marketplace that has just been FDA approved. This handheld, extremely portable ultrasound device syncs up with any smart device and displays the ultrasound image on its screen. This groundbreaking technology will become the standard for any physician on the go or physical therapists/sports medicine doctors working with athletes on the field. It will work with either iOS or Android and is able to securely save, share and review ultrasound images privately on the Cloud. Also, don't expect this innovative technology to break the bank, you'll be able to buy one for a fraction of the price of a traditional high-caliber ultrasound system.
Once again the IRS has increased the fully depreciable amount for medical purchases for tax purposes until Dec. 31st under section 179. Find out how much you can save with a Section 179 Tax deduction Calendar. Take advantage of these tax breaks before they are gone. CardiacDirect is having a clear out sale on all Ultrasound machines and accessories to make room for 2017 inventory. There are great deals on diagnostic ultrasound machines from Edan and SonoScape, review our end of the year pricing before it is too late. Call CardiacDirect at 888-354-4968 for their best offers..