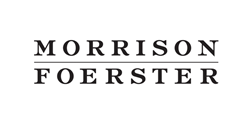 (PRWEB) January 04, 2017
Morrison & Foerster, a leading global law firm, is pleased to announce that Dennis Jenkins, a financial restructuring lawyer with 20 years of experience, has joined the firm as a partner in its New York–headquartered Business Restructuring & Insolvency Group. Mr. Jenkins comes to the firm from WilmerHale. Mr. Jenkins is the fourth new business restructuring and insolvency partner to join Morrison & Foerster over the last year, following the arrival of Jonathan Levine in New York, and Peter Declercq and Sonya Van de Graaff in London.
"I am pleased to welcome Dennis to our growing global restructuring team," said Brett Miller managing partner of the New York office and a partner in the Business Restructuring & Insolvency Group. "Dennis is a well-respected bankruptcy and reorganization lawyer with an exceptional reputation. His understanding of complex issues will be invaluable to our clients, particularly at a time of continued global economic uncertainty."
"The outstanding expertise and diverse experience that Dennis has with bondholders and indenture trustees deepens our already strong business restructuring and insolvency bench, and is an ideal complement to our existing platform," said James Peck, global co-chair of the Business Restructuring & Insolvency Group and a former bankruptcy judge who presided over the Lehman Brothers bankruptcy. "We are confident that Dennis will be instrumental in further enhancing our practice's footprint globally."
During his career, Mr. Jenkins has represented ad hoc committees, creditors' committees, indenture trustees, debtors, and other interested parties in highly contested U.S. and international corporate and debt restructurings, distressed mergers and acquisitions, and bankruptcy cases. Mr. Jenkins has also represented lenders, borrowers, and lessors in connection with some of the most complex and innovative debt-financing facilities and transactions. Additionally, he has extensive experience advising technology companies in connection with counterparty risk affecting intellectual property. Mr. Jenkins received his B.A. from Brigham Young University and his J.D. from Boston College Law School.
"Morrison & Foerster's global platform and highly respected restructuring group will be of great benefit to my clients," said Mr. Jenkins. "I've seen the firm's restructuring practice significantly grow over recent years. I look forward to collaborating with my new colleagues to build on that momentum."
Morrison & Foerster's Business Restructuring & Insolvency Group has one of the strongest practices in the industry and has advised on many of the most complex matters in recent years, including:

The creditors' committee in the chapter 11 cases of Energy Future Holdings Corp., Peabody Energy, Inc., Patriot Coal Corporation, Walter Energy Inc., and UCI International, LLC;
Residential Capital, LLC, as the debtor in its chapter 11 case;
The chapter 11 trustee for MF Global Holdings Ltd.; and
The winding-up board of LBI (formerly Landsbanki) through its cross-border restructuring and composition.
ABOUT MOFO
We are Morrison & Foerster — a global firm of exceptional credentials. Our clients include some of the largest financial institutions, investment banks, Fortune 100, and technology and life sciences companies. The Financial Times has named the firm to its lists of most innovative law firms in Northern America and Asia every year that it has published its Innovative Lawyers Reports in those regions. In the past few years, Chambers USA has honored MoFo's Bankruptcy and IP teams with Firm of the Year awards, the Corporate/M&A team with a client service award, and the firm as a whole as Global USA Firm of the Year. Our lawyers are committed to achieving innovative and business-minded results for our clients, while preserving the differences that make us stronger.