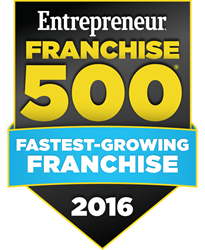 Salt Lake City, Utah (PRWEB) December 29, 2016
Stratus Building Solutions of Utah, green commercial cleaning and franchising company is looking to expand in 2017 by bringing on new franchisees. As the international company's largest regional franchising headquarters, Stratus of Utah has a lot of territory to cover and seeks to offer new franchisee contracts in the New Year to help meet demand.
The franchising headquarters is located in Sandy, UT and is co-owned and operated by Shauna Sharpsteen, Jared and Emily Thomas. The regional office operates as a sales and support center to Stratus Franchisees in Utah, offering supply distribution, training facilities and cohesive marketing and sales campaigns; benefits unmatched in the industry and illustrated by the recent ranking of number seven Fastest Growing Franchise by Entrepreneur Magazine for 2016. Growth has been strong for the franchising company in the past year, and they are looking to carry over that growth to 2017.
New Stratus Building Solutions franchisees are able offer their commercial cleaning and janitorial customers the leading technology in commercial cleaning and janitorial services, including UV-C Sanitation lights, multi-filtration HEPA vacuums and Green Seal Certified cleaning chemicals, a certification awarded for effectiveness and safety.