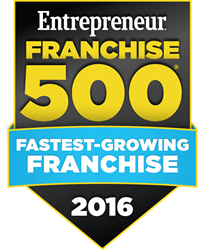 Sacramento, CA (PRWEB) December 29, 2016
International franchising and green janitorial services company, Stratus Building Solutions' regional headquarters located in Roseville, CA is looking for franchisees to expand into available territories in the Northern California region for the New Year.
Ranked in 2016 as the number seven "Fastest Growing Franchise" and in the Top 50 "Budget Friendly Franchise" opportunities by Entrepreneur Magazine, the franchise company has seen significant growth. Looking to continue that growth into the New Year, multiple territories are available in the Northern California region and new franchisees are needed to meet demand.
The local headquarters headed by franchisor Stevan Butcher operates as the sales marketing, supplies and support center for the region's franchisees. Stratus provides industry leading green commercial janitorial services to business clientele, ideal for the multitude potential customers such as medical facilities, schools, day cares and offices in the Sacramento region.