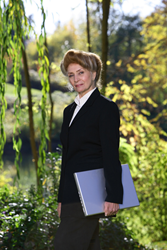 Grants Pass, OR (PRWEB) December 28, 2016
December 27th marked the 194th birthday of Louis Pasteur, and Sharon Kleyne, America's leading water researcher, advocate and host of the nationally syndicated radio program, The Sharon Kleyne Hour Power of Water, Global Climate Change and Your Health on VoiceAmerica, paused on air to reflect on the French researcher and self-trained microbiologist's contributions to world health and clean water. "Along with Robert Koch and Ferdinand Cohn," said Kleyne, "Pasteur was one of the three founders of medical microbiology, and as he was largely self-taught, he's always been a personal favorite of mine."
Born in France in 1822, Pasteur became the author of the germ theory of disease. Thanks to his research and discoveries, Sharon Kleyne pointed out, mortality due to puerperal (childbed) fever was greatly reduced. Pasteur also created the first vaccines for rabies and anthrax. In addition, he was well known, Kleyne recalled, for inventing new technology that prevented milk and wine from causing illness—a technology that came to be known as pasteurization. It was this research, Kleyne said, that inspired efforts to clean up water for human use, thus greatly reducing incidents of typhoid fever, malaria and other illnesses related to polluted water.
Sharon Kleyne, founder of Bio-Logic Aqua® Research Water Life Science®, has earned an international reputation as the global expert on dehydration of the eyes and skin due to excessive evaporation of the body's water vapor. "From the moment we leave our mother's water-womb and are born," Kleyne said, "we begin a process of evaporation that continues until death. In order to sustain excellent health," she went on, "one must supplement eyes and skin on a daily basis to replenish the evaporating water vapor. Of course, the purer the water is, the better it will be for the person supplementing skin and eyes with it." Kleyne believes that this global attention to the condition of water is also a part of Pasteur's extended legacy. "After Pasteur, Koch and Cohn," Kleyne said, "people became educated about the effects of germs in water and the food they ate. They began to learn about the connection between germs and illness."
Sharon Kleyne herself is committed to extending Pasteur's legacy in her own work. "I try to educate people around the world every day," said Kleyne, "about the current global water crisis and the health dangers associated with dehydration due to excess evaporation of the earth's water vapor. In doing so," Kleyne continued, "we gradually learn what we need to know to create a new, healthy Water Life Science® lifestyle." Kleyne encouraged listeners and other interested parties to research Pasteur's remarkable life and accomplishments and to visit http://www.biologicaqua.com for more information about the latest water technology and new water lifestyle.
"Researchers and scientists like Louis Pasteur saved countless millions of lives with their discoveries and new technology," said Sharon Kleyne. "It's only fitting that we pause a little and respectfully remember and acknowledge his contributions, especially on his birthday."