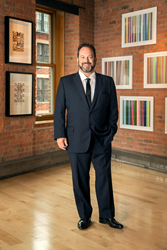 New York, New York (PRWEB) December 28, 2016
TOWN Residential, New York's preeminent luxury real estate services firm, is leading the industry while continuing a commitment of transparency by sharing what many consider highly proprietary data. Through the end of 2016, the firm successfully transacted more than $3.6 billion in total residential and commercial sales and leasing volume. This total is comprised of 951 sales transaction sides and 2,766 leasing transaction sides. Since inception, the firm has successfully completed more than 19,000 transactions totaling over $11 billion in residential and commercial sales and leasing volume.
Throughout the year, the firm successfully transacted 44 properties over $5 million, with 12 of those transactions exceeding $10 million and 2 exceeding $20 million; while also completing 84 rental transactions over $10,000/month, with 15 of those transactions exceeding $15,000/month, and 22 surpassing $20,000/month. TOWN Residential is currently representing 146 active sales exclusives and an additional 154 sales listings in contract totaling more than $1.1 billion; as well as 212 of the city's top luxury rental exclusives.
With design-forward and record breaking projects among their many credits, TOWN New Development is considered a prime high-end sales and marketing partner by the City's leading developers. TOWN New Development's portfolio includes 212 Fifth Avenue, a conversion of a lavish prewar masterpiece with residences that sold from $4,100,000 to over $28,000,000 during the construction and pre-development phase; Brooklyn's newly launched 159 Thompkins with an average asking price of $861,000 and the successful 280 Saint Marks Avenue which achieved a full sell out in just ten months; as well as the 50% sold 52 Wooster, a boutique luxury condo project in Soho with a blended price per square foot of $2,991; the Lower East Side's 204 Forsyth where the contract signing of the $8.5 million penthouse broke neighborhood records; and Circa, Upper West Side's most stunning and iconic new addition designed by FXFowle with an average price per square foot of $2,280.
Town Marketing & Leasing has over 2,000 apartments in active lease-up, maintenance and consulting. In just over 7 months, the team successfully leased over 96% of 20 Exchange's new 221-unit inventory with an average price per square foot of $67; achieved the highest rental price per square foot in a non-doorman building above 59th Street at the fully leased Allen House; leased 172 Montague in just 90 days at an average of $70 per square foot.
TOWN Commercial has successfully completed transactions in office leasing, retail leasing and investment sales - expertly representing tenants, landlords, buyers and sellers alike. In less than 24 months, the team has successfully closed approximately $1.5 billion in deal volume with the successful closing of the estimated 32,000-square-foot fourth floor of the newly constructed One SoHo Square, located at 223 Spring Street/161 Avenue of the Americas among the recent activity.
TOWN's significant sales and leasing growth has been matched by innovative initiatives and transformative relationships. The highlights of just the past 24 months include:

A culmination of a strong Brooklyn presence as exemplified by more than 700 sales transactions valued in excess of $930,000,000 and 1,245 leasing transactions, in winter 2017 TOWN Residential will open prime Brooklyn Heights, Williamsburg and Kaufman Astoria Studios locations. Each location will initially accommodate a dedicated sales and leasing manager and up to twenty best-in-class local experts handpicked from both within the firm and the industry.
TOWN Residential transitioned to OLR - the industry's most reliable and accurate business-to-business broker tool - as the back-end data source for Townhouse, the firm's proprietary listing system. With a commitment to providing the best data platform available, OLR includes RLS, Open Listing and building information. Coupled with Urban Digs and Acris, TOWN Representatives have the most comprehensive suite of comparables and reports at their fingertips.
In an unprecedented collaboration, TOWN Residential and the pre-eminent Fortune International Group joined forces to create the most powerful New York/Miami alliance. This highly effective strategic alliance creates a dynamic network of more than 1,500 industry-leading associates in New York City and Miami as well as Sao Paulo, Brazil; Buenos Aries, Argentina; Punta del Este, Uruguay; and Mexico City, Mexico - cities consistently ranking among the most popular destinations for today's affluent luxury home buyers. The relationship continues to expand. During the recent Art Basel, TOWN and Fortune collaborated in creating more than 20 experiences including tours of headline-making new developments and sky-high luxury homes.
TOWN Residential formed a strategic partnership with the industry leading data provider UrbanDigs to provide the firm's Representatives with the most comprehensive real time market information available. Simultaneously, under the direction of the firm's Research Manager, TOWN produces a trusted collection of market reports that are based on credible data and clear-cut methodology. Include within the suite is The Aggregate, a quarterly study of Manhattan condominiums and cooperatives that compares transaction values quarter-over-quarter and year-over-year, while providing valuable insight into current trends and market conditions; the monthly Leasing Report; and weekly Contract Signed, Location, and Building Amenity reports.
On an ongoing basis, TOWN Residential expands The Astor Room - the firm's industry-leading professional development platform. Programming extends beyond professional development into lifestyle, wellness and spirituality with highlight courses including: The Power of Product Knowledge, Networking Your Way To Thriving Success, the executive Master Series, and acclaimed Neighborhood Certification Program.
Through TOWN Experience, a dynamic first of its kind initiative that brings the brand into real time, TOWN sponsored and participated in cutting edge events including leading art fairs; culinary showcases; top industry insider events; and important philanthropic initiatives.
TOWN Attaché powered by Luxury Attaché, New York's premier lifestyle management firm, created more than 18,000 bespoke experiences for TOWN
Representatives and clients, TOWN Attaché exemplifies the firm's unwavering commitment to raising the level of service in the real estate industry.
In 2015, TOWN Residential successfully transacted more than $2.7 billion in total sales and leasing volume - surpassing 2014 record totals and marking a more than 30% boost over the same time last year. Within the year, the firm completed over 1,150 sales transaction sides, and over 3,200 leasing transaction sides with an average price of approximately $2,000,000 and $5,000 respectively.
In 2015, the firm completed 10 transactions surpassing $20 million - including a $54.75M transaction and set citywide records for Manhattan's highest third-quarter sale with the $37.9 million penthouse closing at The Charles. TOWN Residential also took the number three ranking among Manhattan's rental elite as ranked by The Real Deal, and highlighted 17 Representatives named among America's most productive agents as a part of REAL Trends America's Best Real Estate Agents.
About TOWN Residential, http://www.townresidential.com
Founded in 2010, TOWN Residential has cemented its position as New York's foremost luxury real estate services firm with an exhilarating foundation and seamless execution of best-in-class customer service by an unparalleled team of more than 500 Representatives and professionals strategically located in ten prime Manhattan, Brooklyn and Queens locations. TOWN Residential specializes in luxury residential sales; leasing; the marketing, sales and leasing of property developments; commercial and retail.