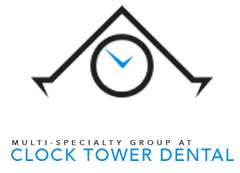 Elmont, NY (PRWEB) December 28, 2016
Patients with missing teeth in Elmont, NY, can now turn to Drs. Michael Kelley, Ramin Rayhan, Richard Nejat, Scott Siegels and the rest of the team at Clock Tower Dental, with or without a referral. The doctors are pleased to now be accepting new patients at their cutting-edge Franklin Square, NY, practice who are in need of dental implants, such as the All-on-4® full-arch replacement technique. Drs. Kelley, Rayhan, Nejat and Siegels are all known for their skills and experience in implant dentistry, and are excited to expand their practice to include more patients who can benefit from this potentially life-changing procedure.
More than 178 million Americans suffer from at least one missing tooth. Whether caused by an accident, gum disease or genetics, the associated detrimental health effects and daily difficulties are unavoidable. Tooth loss can also lead to bone density loss and eventually a sunken facial appearance. Many patients are embarrassed about their smiles, experience low self-esteem, and may even face difficulties in their personal relationships as a result. Dental implants are a preferred tooth replacement solution that can improve oral health and create a seamless, confident smile.
A permanent solution for tooth loss, single dental implants can replace one tooth or multiple teeth. Implant-supported dentures, like All-on-4® implants, are also a popular option and can replace an entire arch of teeth with only four implants. Each implant's foundation is a titanium post that is placed in the jaw and binds to the bone in a process known as osseointegration. This is either topped with a personalized crown, or a set of dentures to create a permanent, fixed system that looks and functions like real teeth.
Dedicated to their craft, Drs. Kelley, Rayhan, Nejat and Siegels provide patients with specialized and individualized treatment. That is why the team, which includes two dentists, a periodontist and an oral surgeon, often collaborates to create a dental implant treatment plant that fits patients' unique situations and needs. Those who would like to learn more about replacing their missing teeth in Elmont, NY, with dental implants are invited to schedule an appointment by calling 516-308-9969.
About the Practice
Clock Tower Dental Associates is a multi-specialty dental office providing personalized care to patients in Franklin Square, NY. The doctors at Clock Tower Dental Associates pride themselves in using state-of-the-art technology and providing a one stop dental office that cares for the entire family. To learn more about the doctors at Clock Tower Dental Associates or the services they offer, visit their website at http://www.clocktower-dental.com or call (516) 308-9969 to schedule an appointment.