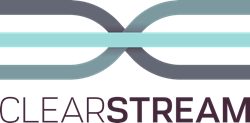 Los Angeles, Calif. (PRWEB) December 29, 2016
Clearstream Agency, a boutique PR firm today announced its expansion from its Los Angeles flagship location to presence in three key markets: NY, Miami and Dallas. This announcement comes after the agency's one-year anniversary and on the heels of significant new client wins in Q4.
The agency has expanded its scope of client work well beyond traditional public relations, into the development of comprehensive communications strategies, branding, website development and design, media buying, video production and content development. Clearstream's award-winning leadership includes global ad agency veterans, award-winning digital marketers and Pulitzer prize-winning journalists who develop the strongest and most compelling content, communications and brand positioning for its clients.
"Clients increasingly look to PR to lead the marketing narrative and provide one-voice messaging across all channels," said Clearstream president and founder Wendy Watson. "Clearstream's cross-platform approach to communications ensures that we are uniquely qualified to best meet client needs, and has enabled our agency to differentiate its capabilities, bringing all communications disciplines together in one team," added Watson.
The agency is privately owned and led by agency veteran Wendy Watson. Watson spent nearly two decades at global Omnicom PR firm, Porter Novelli, where she served as Executive Vice President.
About Clearstream Agency LLC
Clearstream Agency is a boutique PR firm focused on developing comprehensive communications strategies that build brands across media. The agency is privately held and headquartered in Los Angeles, with offices in New York, Miami and Dallas. President and Founder Wendy Watson is a 20+ year agency veteran with experience directing campaigns that have won dozens of industry awards, and Watson herself was recognized as one of PRWeek's 40 under 40 Stars of PR and named one of the nation's Top 10 Youth Marketers. Clearstream clients include innovative startups, established brands and Fortune 500 companies. To see what is 'In the Stream', visit clearstreamagency.com. Like on Instagram or follow on Twitter.