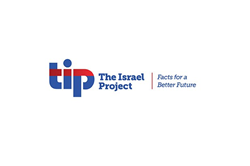 WASHINGTON (PRWEB) December 28, 2016
Join The Israel Project today for reaction to US Secretary of State John Kerry's speech regarding his plan for peace in the Middle East with Israeli Deputy Minister for Diplomacy, and former Israeli Ambassador to the US Michael Oren, followed by Mike Herzog, former senior Israeli peace negotiator who worked most recently in 2014 on the Kerry Initiative. 
This call is on-the-record. If you plan to call in, please RSVP to press(at)theisraelproject(dot)com with your questions and due to heavy interest, please plan to dial in 10-15 minutes prior to the call to ensure easier access to the conversation.  For additional inquiries, please call 202-857-6644, press 1. 
 
What: Conference call
Who: Michael Oren & Mike Herzog
When: TODAY DECEMBER 28, 2016 1:00pm EST 
Dial-In Details: 1-800-247-5110, pass code: 2117
Michael Oren is an American-born Israeli historian, author, politician, former ambassador to the United States, and current member of the Knesset for the Kulanu party and the Deputy Minister for Diplomacy in the Prime Minister's Office.
Mike Herzog has held senior positions in the office of Israel's Minister of Defense, under four ministers and was the Chief of Staff to Minister Ehud Barak. In those positions, he was at the center of Israeli decision-making on all key strategic, defense and political issues. General Herzog is also a military fellow at the Washington Institute, where he published extensively on Middle Eastern affairs. General Herzog is the son of the late president of Israel, Chaim Herzog.
About The Israel Project:
The Israel Project is a nonprofit, nonpartisan, educational organization that provides factual information about Israel and the Middle East to the media, policymakers and the public. For more information visit http://www.theisraelproject.org.