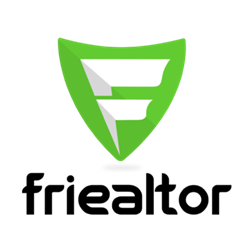 "THE MISSING LINK HOME"
ALEXANDRIA, VA (PRWEB) December 29, 2016
Friealtor.com announces the launch of its real estate site, designed to empower consumers to buy and sell real estate without paying a commission to a real estate broker. The service is currently available in the Washington D.C., Maryland, and Virginia markets with plans underway to expand to several cities by 2018.
Friealtor.com was co-founded in 2016 by William McCoy and Praveen Nerellapalli after noticing growing resistance among millennial homebuyers at having to pay commission fees that vary between 1-6% on the purchase or sale of a property. Combining McCoy's extensive experience as a real estate broker and agent with Nerellapalli's background as a programmer, Friealtor was designed to create an autonomous, simple, and transparent real estate experience that saves consumers time and money.
Consumers pay a small monthly fee to list their property through Friealtor, which then distributes the listing to hundreds of websites. Consumers can then track the progress of the listing from receiving an offer to closing. Both the seller and the buyer receive reminders and updates every step of the way to ensure a seamless process. For those who need guidance, Friealtor offers the optional Real Estate Advisor tool, which allows consumers to enlist the expertise of a real estate advisor for an additional fee. Frieltor's advisors offer a range of capabilities, from scheduling showings, attending home inspections, and providing strategic insight. Until now, consumers had to pay real estate advisors a percentage cost of a sale, but Friealtor is the first real estate platform where advisors are only paid for the specific services they complete.
Co-founders William McCoy and Praveen Nerellapalli are passionate about providing a modernized way to perform real estate transactions. "We believe you shouldn't need a real estate license to buy and sell real estate. We are excited to bring our disruptive service to the industry that empowers consumers to take control of the entire process. As Friealtor grows, we look forward to continuing to add new tools that make the process of buying or selling a home more efficient, less time-consuming, and less expensive", said McCoy.
For more information, visit http://www.friealtor.com