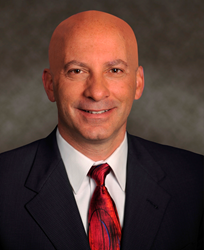 "Since joining Best Western in early 2007, as a leader with strategic vision, Ron has tremendously improved the member services and brand management functions of Best Western," said Best Western Hotels & Resorts President and CEO David Kong.
Phoenix, Arizona (PRWEB) December 29, 2016
Best Western® Hotels & Resorts' announced today the promotion of Ron Pohl to Senior Vice President and Chief Operations Officer. Pohl's promotion comes at the end of a historic year for the iconic brand, celebrating 70 years of providing quality care for its guests, rolling out a new breakfast program, launching a global responsive site, and achieving record-setting results in RevPAR.
"Since joining Best Western in early 2007, as a leader with strategic vision, Ron has tremendously improved the member services and brand management functions of Best Western," said Best Western Hotels & Resorts President and CEO David Kong. "His many accomplishments include achieving record high RevPAR Index, the brand's best Net Promoter Scores, as well as the highest Medallia scores in the areas of breakfast, service and overall experience. He is an integral member of the Executive Committee who has helped lead this company to previously unimaginable achievements on a global level."
Pohl serves on the company's executive committee and leads the brand's operations and development efforts for North America and Asia. Pohl's responsibilities include overseeing key departments within the hotel company, including Customer Care, Member Services, Revenue Management, Education and Training, Design, Supply, and Global Quality Assurance. He was instrumental in repositioning the three core brands, Best Western®, Best Western Plus® and Best Western Premier® as well as launching the newest brands: Vīb®, Glō℠, BW Premier Collection® and the SureStay℠ Hotel Group. During his tenure with the brand, Pohl has significantly improved revenue management systems, implemented new and innovative education and training resources and launched the industry-leading Best Western I Care® program.
Pohl also created Best Western International University – Best Western's online education website for hotel staff and corporate employees – which includes a partnership using AHLEI courses and certifications, Rosetta-stone and the University of Phoenix. During the past year, 1,953 Best Western employees representing more than 1,800 properties earned the Certified Front Desk Manager (CFDM) from AHLEI. The company will offer three additional online training and certification programs targeting additional professional positions.
In addition, under Pohl's leadership, Best Western® Hotels and Resorts has been awarded a silver award from the Brandon Hall Group for a ground-breaking customer service training program called I Care®, Every Guest Every Time. A key feature of this innovative program includes a live hospitality virtual reality ("VR") simulator that enables front desk, housekeeping, maintenance, and breakfast staff to practice and develop their interpersonal and guest communication skills in realistic, lifelike scenarios.
Earlier this year, Pohl was awarded the 2016 American Hotel & Lodging Educational Institute's Arthur Landstreet Award. Named after the Tennessee hotelier who founded the Educational Institute, the Arthur Landstreet award is presented to the individual who has made a lasting impact on the quality of professional development and training in the hospitality industry. Best Western Hotels & Resorts President & CEO David Kong earned the award in 2012.
Pohl demonstrates a passion for promoting hospitality studies and empowering the next generation of industry professionals and serves on the Advisory Board for Grand Canyon University, partnering with the University on the promotion of its new Hospitality College.
About Best Western Hotels & Resorts:
Best Western® Hotels & Resorts headquartered in Phoenix, Arizona, is a privately held hotel brand with a global network of 4,200* hotels in more than 100* countries and territories worldwide. Best Western offers seven hotel brands to suit the needs of developers and guests in every market: Best Western®, Best Western Plus®, Best Western Premier®, Executive Residency by Best Western℠, Vīb®, BW Premier Collection® and GLōSM. Now celebrating more than 70 years of hospitality, Best Western provides its hoteliers with global operational, sales and marketing support, and award-winning online and mobile booking capabilities. Best Western continues to set industry records regarding awards and accolades, including nearly sixty percent of the brand's North American hotels earning a TripAdvisor Certificate of Excellence award in 2016, Business Travel News ranking Best Western Plus and Best Western in the top three upper-mid-price and mid-price hotel brands for three years in a row, and Best Western receiving five consecutive Dynatrace Best of the Web gold awards for best hotel website. Best Western has also won eight AAA/CAA Lodging Partner of the Year awards, recognizing the brand's commitment to providing exceptional service and great value to AAA's 56 million members in the U.S. and Canada. Nearly 30 million travelers are members of the brand's award-winning loyalty program Best Western Rewards®, one of the few programs in which members earn points that never expire and can be redeemed at any Best Western hotel worldwide. Best Western's partnerships with AAA/CAA and Harley-Davidson® provide travelers with exciting ways to interact with the brand. Through its partnership with Google Street View, Best Western is the first major company of its size and scale to launch a virtual reality experience for customers, setting a new industry standard and reinventing how guests view hotels.

Numbers are approximate, may fluctuate, and include hotels currently in the development pipeline.