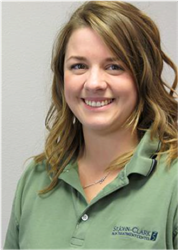 ...I got to look back at the whole process and try to make sense of what took place and why.
Clearwater, FL (PRWEB) December 30, 2016
Alta Schwab was announced as the Gold Award winner in the annual Massage Therapy Foundation (MTF) international Student Case Report Contest on 12/27/2016. She graduated from the Center for Neurosomatic Studies (CNS), in Clearwater, FL, in August of 2016 and is the first U.S. student to win the Gold Award in several years. In completing her requirements for the Research course at CNS, Alta completed a patient treatment program and wrote her case report entitled, "The Use of Massage to Increase the Performance of a Brazilian Jiu-Jitsu Athlete by Increasing Range". As first place winner, Alta will receive a $2500 cash award, contingent on completing a peer review process with the International Journal of Therapeutic Massage and Bodywork. Schwab will also be invited to present her report at the American Massage Therapy Association (AMTA) National Convention taking place in September 2017 in Pasadena, California.
Schwab states, "I am very grateful to have been chosen for this honor and excited about the publication process. I am excited about the opportunities that have already opened up as a result of this award. The Massage Therapy Foundation's generosity has also been very impressive to me. I learned a lot throughout the process of performing and writing this case report about following a treatment plan from beginning to end and being able to see and track the progress. Putting what I learned into words for the case report was very illuminating as I got to look back on the whole process and try to make sense of what took place and why."
The subject for the case report, a 41 year old Brazilian Jiu-Jitsu submission grappler, explains the benefits he received from treatment, "It was a great pleasure working with Alta and the CNS center. Being an athlete in my forties in a full contact sport takes a serious toll on my body. Alta was able to identify and treat many of my serious long term injuries and today I feel less pain and have increased mobility."
After graduation, Schwab was invited to join the therapy staff at the St. John – Clark Pain Treatment Center (SJCPTC) in Clearwater, FL. SJCPTC Owner/Director and Alta's research supervisor, Randall Clark, has this to say about Alta's achievement, "Alta was a standout student from the very beginning. Her diligence and attention to detail is matched by her caring spirit and exceptional skills as a therapist. She has already become an important asset to our therapy team."
About the Massage Therapy Foundation
The Massage Therapy Foundation is a 501(c)3 public charity, with a mission to advance the knowledge and practice of massage by supporting scientific research, education, and community service. Information regarding the MTF Case Report Contest and it's past and present winners can be found at http://www.massagetherapyfoundation.org
About the Center for Neurosomatic Studies - http://www.CNS.edu
Founded in 2012 by Randall Clark and Kevin Wade, CNS is a privately held LLC and is a post-secondary school licensed by the State of Florida Commission on Independent Education. CNS is also accredited by the Commission on Massage Therapy Accreditation, approved for tuition funding through the US Dept of Education Title IV and US Department of Veterans Affairs. Upon completing the 18 month, 1278 hour diploma program, students are qualified to sit for the national Massage and Bodywork Licensing Exam, the National Academy of Sports Medicine Certified Personal Trainer exam and receive the designation of Certified Neurosomatic Specialist.
About the St. John – Clark Pain Treatment Center – http://www.SJCPTC.com
Founded in 2004 by Randall Clark, SJCPTC is a unique pain treatment center focusing on a non-invasive, drug and surgery free approach called Neurosomatic Therapy. This form of highly effective clinical soft tissue/massage therapy is the current evolution of the St. John Method of Neuromuscular Therapy developed approximately 40 years ago by Paul. St. John, who currently works there alongside a staff of 8 other Neurosomatic Therapists. Informational video regarding many conditions treated with Neurosomatic Therapy can be found on the SJCPTC You Tube channel. https://www.youtube.com/channel/UCs6-v22zry91EiwLHDK9aLw/videos