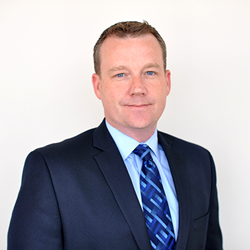 The addition of a seventh partner positions Enaxis for further growth into 2017.
Houston, TX (PRWEB) January 03, 2017
Enaxis Consulting is pleased to announce the promotion of Lawrence Eribarne to partner. Eribarne brings over 20 years of experience to the firm, spanning multiple industries, specializing in energy and manufacturing. His expertise in IT strategy, operational efficiency, architecture, and business & IT collaboration has been instrumental in recent company growth.
As part of the Enaxis leadership team, Eribarne has played a key role in new client acquisition, firm operations and talent management. "Lawrence has been an impact player at Enaxis since the day he joined the firm. He is adept at solving complex client challenges and leading teams. Above all, he represents the Enaxis values and culture and we are excited to announce his promotion to Partner," says Managing Partner & Co-Founder, Dhiren Shethia.
Prior to joining Enaxis in 2013, Eribarne held senior leadership roles both internally and through global IT service firms in organizations such as ExxonMobil, Huntsman, and Hearst Newspapers, with responsibilities across strategy, planning, and service delivery.
About Enaxis Consulting
Enaxis Consulting is a specialized consulting firm focused on being the trusted advisor for technology enablement of business. With offices in Houston and Dallas, Enaxis has an extensive client roster of Fortune 100 and 500 clients. Our specialized consultants help minimize the cost and time associated with transformative changes in the business of IT. To learn more, visit enaxisconsulting.com.