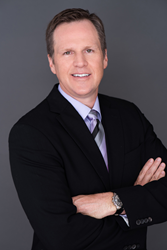 Despite the legalization of marijuana in a growing number of states, cannabis is still classified as a Schedule I substance with high potential for abuse.
NEW PORT RICHEY, Fla. (PRWEB) January 03, 2017
While 29 states have legalized medical marijuana and a small but growing number permit recreational use, political observers have suggested the new U.S. Attorney General nominee, Jefferson ("Jeff") Beauregard Sessions III, is likely to challenge legalization.(1, 2) Novus Medical Detox Center, a leading Florida-based drug treatment facility, shares Sessions' concerns regarding the dangers of legalized marijuana and examines the changes that may follow his appointment.
The legal marijuana industry is currently estimated at $6.7 billion; by 2020, it is expected to approach $22 billion.(1) Other sources have indicated that figure is poised to reach $50 billion within the next 10 years.(2) However, Sessions has criticized marijuana law reform as a "tragic mistake," and has openly stated that marijuana is "a very real danger" that is "not the kind of thing that ought to be legalized".(1) Analysis of Sessions' nomination suggests a "coming war on legal marijuana" in which the new Attorney General "will be able to act decisively and quickly" on drug enforcement, which could including arresting growers, retailers and users.(1)
"Despite the legalization of marijuana in a growing number of states, cannabis is still classified as a Schedule I substance with high potential for abuse," noted Kent Runyon, Compliance Officer and Vice President of Community Relations for Novus Medical Detox Center. "From a public health and safety perspective, Senator Sessions is justified in his concerns over the proliferation of legal marijuana."
Runyon emphasizes that evidence shows numerous downsides associated with marijuana use and legalization:
Public Safety Issues: Marijuana is the illicit drug found most often in the blood of drivers involved in accidents, and studies found marijuana-impaired drivers were about twice as likely to be responsible for a fatal accident than drivers without drugs or alcohol in their system.(3) Another study found that workers who tested positive for marijuana in pre-employment drug tests had 55% more industrial accidents and 85% more injuries than those who tested negative.(3)
Health Risks to Users: Research confirms that marijuana can cause many adverse health effects, from harming brain development in babies and causing IQ loss in adolescents to impairing memory, learning, balance and respiratory health in users of all ages. It can also elevate heart rate and blood pressure, increasing users' risk of heart attack by nearly 5 times in the first hour after smoking.(3)
Harm to Children: A new study from Colorado revealed that unintentional pediatric exposure to marijuana has increased significantly since the state legalized recreational cannabis use in 2012. Regional poison center cases increased more than 5-fold from 2009 to 2015, while the rate of cannabis-related pediatric hospital admissions nearly doubled over a four-year period.(4)
Increased Use and Dependency: Research suggests that 30% of cannabis users may have some degree of marijuana use disorder, and 1 in 10 will become dependent on the drug; as of 2014, nearly 4.2 million Americans were abusing or dependent on cannabis.(3) Economists estimate that marijuana use will increase 75% to 289% following legalization, which could result in 13 million to nearly 48 million new users.(5)
Unanticipated Costs: Healthcare costs are likely to increase with rising cannabis use, given its associated health and safety risks; in addition, some experts estimate that marijuana treatment admissions will grow by 1.3 million to 4.8 million following legalization.(5) And while states that legalize marijuana anticipate new tax revenues, Colorado actually experienced a $5.7 million budget shortfall because of medical marijuana regulation.(5)
"These are just a few examples of how legalized marijuana can cause more harm than good," said Runyon. "Given these findings and Senator Sessions' vocal opposition to cannabis, it would be wise for state agencies, cannabis-related businesses and current users to proceed with caution, even in states where marijuana is presently legal."
Novus offers medically supervised drug detox programs designed to minimize the discomfort of withdrawal. The Florida detox facility provides customized treatment plans based on proven medical protocols, including 24-hour access to nursing care and withdrawal specialists. Novus is renowned for its expertise in treating high-dose methadone cases, and is proficient in detoxing patients from other substances just as safely, comfortably and effectively.
For more information on Novus Medical Detox Center and its alcohol and drug treatment programs, visit http://www.novusdetox.com.
About Novus Medical Detox Center:
Novus Medical Detox Center has earned The Joint Commission's Gold Seal of Approval for Behavioral Health Care Accreditation as an inpatient medical detox facility. Licensed by the Florida Department of Children and Families, Novus provides safe, effective alcohol and drug treatment programs that are based on proven medical protocols and designed to minimize the discomfort of withdrawal. The facility is located on 3.25 acres in New Port Richey, Florida, in a tranquil, spa-like setting bordering protected conservation land. Intent on proving that detox doesn't have to be painful or degrading, Novus set out to transform the industry by bringing humanity into medical detox with individually customized treatment programs and 24/7 access to nursing care and withdrawal specialists. Today, Novus is renowned as a champion of industry standardization and a staunch advocate of patients fighting to overcome substance use disorders. Frequently recognized for its contributions to the industry and local community, Novus has become a regular source to media publications such as The Wall Street Journal and USA Today, and has ranked in the Tampa Bay Business Journal's Fast 50, the Florida Business Journal's Top 500 and the Inc. 5000 list of America's fastest-growing companies. For more information on Novus' medically supervised detox programs, visit http://novusdetox.com.
1. Higdon, James. "Jeff Sessions' Coming War on Legal Marijuana"; POLITICO; December 5, 2016. politico.com/magazine/story/2016/12/jeff-sessions-coming-war-on-legal-marijuana-214501
2. Alsever, Jennifer. "Cannabis Business Hype Is About to Go Up in Smoke"; Fortune; December 2, 2016. fortune.com/2016/12/02/cannabis-business-hype/
3. National Institute on Drug Abuse; National Institutes of Health. Research Report Series: Marijuana; revised August 2016. drugabuse.gov/publications/research-reports/marijuana/
4. Wang, George Sam; Marie-Claire Le Lait; Sara J. Deakyne. "Unintentional Pediatric Exposures to Marijuana in Colorado, 2009–2015"; Journal of the American Medical Association; September 6, 2016. jamanetwork.com/journals/jamapediatrics/article-abstract/2534480
5. Evans, David G. "The Economic Impacts of Marijuana Legalization"; The Journal of Global Drug Policy and Practice; December 30, 2013. globaldrugpolicy.org/Issues/Vol%207%20Issue%204/The%20Economic%20Impacts%20of%20Marijuana%20Legalization%20final%20for%20journal.pdf