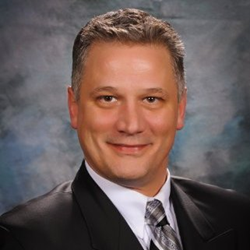 John Wayne once said, " There are never any traffic jams on the extra mile." I look forward to working with the BenefitVision team to build on their success and continue to deliver outstanding services to BenefitVision's clients.
Long Grove, IL (PRWEB) January 05, 2017
BenefitVision, Inc., a leading provider of employee benefit communication, enrollment and administration services, announced that Gregg Jech will be Vice President of Client Relations. Gregg brings over twenty years of experience in meeting and satisfying client needs and expectations through resourceful problem solving and viable communication. He is responsible for leading our team of Client Relations Managers, working with clients from the initial set up of projects and on a continuing basis to assure all aspects of BenefitVision's deliverables are on target
"Benefits departments are overwhelmed with details. Their staff are apprehensive about whether outsourcing can give them any relief and concerned that an outsider will not understand their culture and cause them more headaches. My experience has taught me how to scrub data in and data out, fix problems, and at the end of the day, make my clients smile." Gregg commented.
"We are thrilled to bring Gregg on to this important new position to streamline our client onboarding process. Gregg is a seasoned professional with strong leadership and project management skills. Working with clients, brokers and vendors, his insurance savvy is an asset to develop and execute successful enrollment strategies," said Ron Kleiman, CEO.
Gregg joined BenefitVision from Allstate where he had a similar position for seven years, and Met Life where he was in implementation management for twelve years.
About BenefitVision
Founded in 1994, BenefitVision offers a full range of employee benefit enrollment, administration, and communication services. The company's primary focus is centered on effective communication of core benefits, features, and choices to employees. BenefitVision offers fully customizable programs that help employers control rising healthcare costs while retaining satisfied employees.
BenefitVision delivers its services through offices in Los Angeles, an Enrollment Center in Harrisburg, PA, and now through BVI-PR located in San Juan, Puerto Rico.
Contact for journalists:
Virginia Eanes
BenefitVision, Inc.,
2690 Commerce Drive, Suite 200
Harrisburg, PA 17110
877. 737. 5526