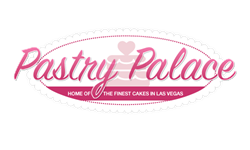 According to their master chef most couples work with a limited budget and don't need to be left out when it comes to cutting a quality cake on their special occasion.
Las Vegas, Nevada (PRWEB) February 13, 2016
Pastry Palace has announced the introduction of 'Bride on a Budget', a new range of cake creations specifically designed for couples who want to purchase affordable and inexpensive wedding cakes. Anticipating the surge in demand that is normally associated with Valentine's Day, the company has forecasted a rise in cake orders with special regard to wedding cakes. This new service will include both double and triple tier cakes and will be available in different flavours, designs and themes.
According to Marvin, CEO of Pastry Palace, young couples these days do not want to splurge on extravagant weddings as they may still have student loans or mortgages to pay off. "Our aim has been to create a service where couples don't need a big budget in order to enjoy their special day. With expenses mounting in regard to wedding venues, dresses and decorations, the Bride on a Budget service will come as a welcome relief especially for those facing financial constraints," Marvin said.
As explained by Marvin, the marketing manager of Pastry Palace, "Bride on a Budget is a unique range of cakes where taste and aesthetic appeal has not been sacrificed even though these creations come with a lower price tag. We have specifically created this service keeping the wedding season in mind and have launched several new flavours and combinations. Customers can expect detailing such as icing pearls, roses, beads, hand-piped filigree and creative toppings."
Apart from budget wedding cakes, the company also provides cakes and pastries for birthdays, anniversaries, baby showers and parties. According to the CEO, customers can schedule a cake tasting session in advance to ensure that the final product is to their liking. The products can also be customized based on specific dietary or aesthetic requirements of the customer.
About Pastry Palace
Pastry Palace was founded in 2006 and is based in Las Vegas. They specialize in creating and delivering speciality cakes, cupcakes, pastries and other delicacies for special events such as birthdays, weddings, holidays and themed parties. The company also offers cake decorating and preparation classes for those interested in learning this art form. Customers can opt for the beginner's course if they are amateurs at baking. Their website also displays an attractive range of cake toppers and flavours for different occasions. For more information on the products offered by Pastry Palace, visit http://pastrypalacelv.com.