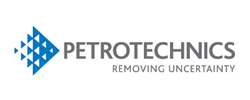 Proscient enables LNG operators to align their work culture and processes while standardizing operations and risk management practices across the business. - Mike Neill, North American President at Petrotechnics
Houston, TX. (PRWEB) February 25, 2016
Petrotechnics, the leading provider of enterprise operations excellence management software solutions, has been appointed by a major LNG operator to deploy its Proscient platform at the operator's Gulf of Mexico facilities. Petrotechnics' software will help improve operations and risk management at the liquefied natural gas (LNG) terminal by standardizing initiatives, policies, processes and procedures across its operations.
The operator has received approval from the US Department of Energy to export domestically-produced LNG and is in the process of expanding its natural gas liquefaction and export facility to support commercial operations. Proscient will support the operator's objective to safely and efficiently increase overall export capacity - making it one of the highest volume exporters in the United States.
Proscient enables better operational decision-making by providing stakeholders with a new way to visualize and manage operational risk and activity. The operator will integrate its SAP work management data with process safety management principles and internal best practices to ensure operations and risk management are standardized and systematized across the business. Proscient will enable the company to understand how to best reduce its risk profile and optimize operations throughout commissioning, facility modification, and ongoing work activity.
"We are proud to announce Proscient's deployment to support LNG operations in North America," said Mike Neill, North American President at Petrotechnics. "Proscient enables LNG operators to align their work culture and processes while standardizing operations and risk management practices across the business. Crucially, our software helps them achieve their strategic goal of safely, efficiently and sustainably increasing their overall export capacity."
About Petrotechnics
Petrotechnics was founded with a vision to keep more people safe in hazardous industries around the world. For over 25 years, Petrotechnics has delivered proven software solutions that empower organizations to improve the sustainability of their businesses through improved operational decision-making. Petrotechnics' flagship enterprise operations excellence management platform, Proscient, integrates operations management and risk management at the enterprise level to help clients standardize initiatives, policies, processes, and procedures across their organization, driving a culture of operational excellence. For more information on Petrotechnics or Proscient, please visit http://www.petrotechnics.com.
Media contacts:
Laura Iley
Aspectus
Laura.iley(at)aspectuspr(dot)com
Courtney Brewer
Petrotechnics Manager Product Marketing - North America
Phone: 832.840.9695 | Email: Courtney.Brewer(at)petrotechnics(dot)com