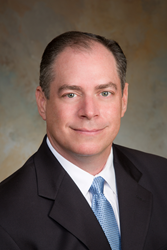 Arlington, VA (PRWEB) March 14, 2016
Ramboll Environ, a leading global environmental and health sciences consulting firm serving a diverse industrial, financial, legal and government client base, has announced several senior-level appointments in its Americas Division.
Eric Smith, PG, CHG, is a new Site Solutions Principal Consultant in the Irvine, California, office. Mr. Smith brings more than 25 years of diverse experience in site characterization and remediation of properties with chemically impacted soil and groundwater—with an eye to delivering innovative and cost-effective solutions. This work is enhanced by his specialized groundwater flow and fate and transport modeling expertise. He has published several papers on the application of inventive technologies that accelerate the investigative process of site assessments.
G. Montgomery Lovejoy joins the Americas Division as Director of Industrial Key Accounts, based in the Boston-area office. Mr. Lovejoy has been active in the environmental engineering and consulting arena for more than 25 years, with a particular focus on holistic business development and client service excellence. In addition to introducing Ramboll Environ's diverse services to new clients in the industrial sector, he will be instrumental in addressing the ongoing needs of key clients and supporting the firm's hallmark service excellence delivery.
Theresa Repaso-Subang, DABT, ERT, QPRA, is a new Health Sciences Principal in Ontario, Canada, with over 25 years of experience in environmental and human health toxicology and risk assessment. One of 40 Canadian toxicologists certified with the American Board of Toxicology, she is a European Registered Toxicologist under the United Kingdom Registry of Toxicologists, and is officially a Qualified Person for risk assessment under the Ontario Regulation 153/04 of Ontario's Environmental Protection Act. Ms. Repaso-Subang has worked on many North American and international projects (Australia, Brazil, Chile, China, Australia, New Zealand, France, Finland, Germany, Italy and Tanzania) under a variety of regulatory programs and has served as an expert in regulatory hearings in support of environmental assessments for proposed mining, power and nuclear projects.
"We are very pleased to have professionals of this caliber joining Ramboll Environ," said Frank Marrazza, Americas Division President. "The exciting vision and attractive core values of our blended organization make this a dynamic professional home with unique opportunities for professional growth," said Mr. Marrazza. "These individuals enhance the expertise and excellence we can offer to clients in some of our core, foundational service lines—which frequently position us at the intersection of science, business and policy."
###
About Ramboll Environ
Ramboll Environ is a leading global environmental and health consulting firm with 2200 consultants working across 130 offices in 30 countries. We help a diverse industrial, financial, legal and government client base to solve their most challenging environmental, health and social issues and support a sustainable society. Ramboll Environ was formed by the December 2014 acquisition of global consultancy ENVIRON by Ramboll.
http://www.ramboll-environ.com
About Ramboll
Headquartered in Copenhagen, Denmark, Ramboll is an international engineering and design consultancy and provider of management consulting services to both the public and the private sectors. Ramboll works across the markets: Buildings, Transport, Planning and Urban Design, Water, Environment and Health, Oil and Gas, Energy and Management Consulting.
http://www.ramboll.com
Contact
Jeanne Bezerra, Media Relations Director | +1 609 243 9840 | jbezerra(at)ramboll(dot)com