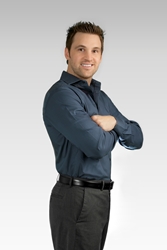 Temecula, CA (PRWEB) April 06, 2016
Guaranteed Rate of Temecula, CA is pleased to announce that their branch manager Brian Decker has been named one of the Top 50 Loan officers in the US by Mortgage Executive Magazine, National Mortgage News and Scotsman Guide. In addition, Brian has recently been named as one of the Top 20 Loan Officers on the West Coast by Mortgage Origination News.
Brian Decker moved to the Temecula Valley in 1991 and now is lucky enough to raise his own family there today. This hometown kid and Linfield High school graduate takes great pride in providing his clients with the best loan programs at the lowest rates available. He has been in the mortgage industry for over a decade and during this period has established himself as one of the hardest working people in the industry.
Cindy Terrazas, client relations manager at Guaranteed Rate says, "Being in the mortgage industry since 1996 as a Loan Processor, then Loan Originator, I've had the pleasure of working with some outstanding Mortgage Professionals. Last year, Guaranteed Rate afforded me the opportunity to work with one of the best in the business, Brian Decker. He has proven time and again to be completely dedicated to his clients. Providing honest and ethical advice in their home financing needs, whether it's to purchase a new house, or refinance an existing home. Brian offers his clients the best customer service and pricing available."
Communication is essential during a purchase or refinance, which is why each client will receive a daily update on their file. Brian specializes in VA and FHA mortgage loans and was one of the Top 10 purchase loan officers in the U.S. during 2015, and he covers all of his client's appraisals personally. This business is about giving back, which is why Brian gave back to his clients nearly $950,000 in closing cost credits during 2015, saving nearly 400 clients almost $1,000,000.
About Guaranteed Rate:
Guaranteed Rate is one of the ten largest retail mortgage lenders in the U.S. The company has become The Home Purchase Experts® by offering industry-leading self-service tools and low-rate, low-fee mortgages through an easy-to-understand process and unparalleled customer service. Headquartered in Chicago with approximately 175 offices across the U.S. and licensed in all 50 states, Guaranteed Rate has helped hundreds of thousands of homeowners with approximately $80 billion in home purchase loans and refinances since 2000. Guaranteed Rate was ranked No. 1 in Scotsman Guide's "Top Mortgage Lenders 2013" honors, and was recognized by Inc. magazine as the No. 4 private company job creator in the U.S. in 2013.
For more information visit: http://www.guaranteedrate.com/briandecker