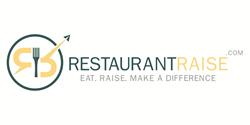 "Giving back just feels good" -Ryan Gougeon
TAMPA, FL (PRWEB) April 27, 2016
Walking down the high street midweek, there are fewer sadder sights than that of an empty restaurant or bar. It is not only a red flag for customers (after all, if nobody is eating there, why should they?), but also means the owners are probably running at a loss.
Luckily, Ryan Gougeon, a successful Tampa bar and restaurant owner and marketing expert, believes he may have found a way to fill those empty seats.
Launching on May 1st, 2016, RestaurantRaise.com is his brand new online portal designed to help charity event organizers and fundraisers book their favorite restaurants while raising money for a good cause.
The service makes it easy and fast for anyone to locate a participating restaurant and book an event for the charity of their choice. Restaurant or bar owners receive the request through their own branded portal for exposure, and they can choose what percentage of the sales from the night they will give back to the charity.
"Everyone wins with RestaurantRaise.com," Gougeon says. "The venue can be packed on days that would have otherwise been slow, increase exposure for their brand and the charity and drive sales. The event gets promoted and people enjoy a great place to eat or drink. And more importantly, the higher the number of customers are involved, the more money is raised for a charity or a good cause."
So why focus on social events rather than, say, corporate ones?
"Millennials are more socially conscious, and are looking for a way to give back, to get involved," Mr. Gougeon says. "They're quickly replacing the 'party animal' binge drinking crowd as the most important demographic for us bar and restaurant owners".
And he should know a thing or two about trends in the food and beverage industry. With numerous awards from Yelp, the Guinness Corporation and Creative Loafing Magazine to his name, he has managed to keep his own establishment ranked in the top 5% out of 2,237 Tampa Bay restaurants on Tripadvisor.
Mr. Gougeon's highly acclaimed James Joyce Irish Pub & Eatery also won the Tampa Bay Times "Ultimate Bar" award five years in a row between 2011 and 2015 - an award only handed out to 30 establishments out of the 2,237 selected in the area. He hopes his new way of booking charity nights will not only improve and grow his own business, but also help the whole bar and restaurant industry, all while serving the community.
"Giving back just feels good," Gougeon says. "It's a fantastic feeling to know I'm helping those in my industry pack their restaurants or bars and at the same time allowing people to make a positive difference in the lives of others."
For more information about RestaurantRaise, please visit http://www.RestaurantRaise.com