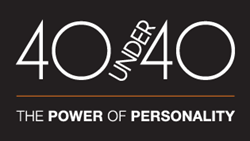 "As a firm believer in the fee-only model for financial advice, I am honored to be recognized within such a select list of industry professionals," said Neela Hummel, Chief Planning Officer and partner of Abacus Wealth Partners.
SANTA MONICA, CA (PRWEB) June 28, 2016
InvestmentNews recently named Neela Hummel of Abacus Wealth Partners as one of its 2016 40 Under 40. She was chosen from more than 800 nominations, based on her accomplishments, leadership and contributions to the financial advisory industry.
"Neela is an amazing advisor, able to understand complex financial situations and communicate them in a way that anyone can understand," said J.D. Bruce, president of Abacus Wealth Partners. "I am not surprised that she received this award. Her ability to bring humor and vibrancy to her clients along with her strong planning skills makes her an amazing CFP®. I feel lucky and honored to have her as one of my partners and a leader at Abacus."
Neela will be featured along with the other 40 Under 40 notables in the June 27 issue of InvestmentNews. Neela is a CERTIFIED FINANCIAL PLANNER™ professional, has been with Abacus since 2009, and was named partner in 2014, the youngest person and first female to achieve this on the Abacus team. Daughter of Atari, Chuck E. Cheese and Etak founder, Nolan Bushnell, Neela specializes in working with high earning professionals, particularly with bread-winning women.
"Honorees in the 40 Under 40 class of 2016 are just as impressive as our inaugural class, as well as those from last year's list," said Walden Siew, News Editor, InvestmentNews. "As always, we had a tough time narrowing the pool down to a select group of 40. We believe InvestmentNews readers will be inspired by these stories of the industry's latest generation of enterprising young talent."
The editorial staff at InvestmentNews looked beyond paper resumes and collaborated with author Sally Hogshead to create a personality test for the candidates, revealing how they are perceived by others and highlight their best strengths.
Among this year's class are young talents deemed by our quiz results as "Victors," seen by the world as respected and competitive; "Maestros," who are ambitious and confident; and genuine and sure-footed "Guardians"— all traits worth highlighting for those who want to serve the community as top financial advisers.
To learn more about Neela and the award, please go to http://www.investmentnews.com/section/40-under-40/2016/profile/38/Neela-Hummel. Or visit our website at http://www.abacuswealth.com/team/neela-bushnell-hummel/.
About Abacus Wealth Partners
For over 20 years, Abacus Wealth Partners (http://www.abacuswealth.com) has provided fee-only, comprehensive financial advice to help clients expand what's possible with money. Abacus clients provided the seed funding for the first environmentally screened and globally diversified index funds in the industry, and have been investing in social private equity funds for over a decade. Abacus is a founding B Corp, one of the "top 250 wealth management firms in the U.S." according to Bloomberg Wealth Manager, and one of the Inc. 5000 fastest growing companies in the U.S. for the past four years. Abacus is carbon-neutral and donates over 5% of profits to charity each year. Abacus is a registered investment advisor.