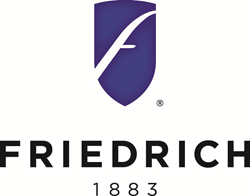 Depending on budget, needs and priorities, there are some great options available.... Homeowners have more choices than ever when it comes to finding the right solution that may work best for them.
SAN ANTONIO, Texas (PRWEB) May 04, 2016
Perhaps no one tracks seasonal weather trends as closely as Friedrich, a leading U.S. air conditioning manufacturer with a 133-year history. With a long, hot summer predicted for much of the country this year, Friedrich experts say there's no time like the present to get ready for the season and learn about the latest cooling innovations on the market.
"Depending on budget, needs and priorities, there are some great options available," said TJ Wheeler, Friedrich VP of Marketing and Product Management. "Homeowners have more choices than ever when it comes to finding the right solution that may work best for them."
Summer 2016 may be a warm one over much of the U.S. as a transition into La Niña conditions are expected according to a recent report released by The Weather Company's Professional Division. Depending on homeowners' priorities for keeping cool this year, here's a round-up of the latest products and technology options Friedrich predicts will be among the most popular for the coming season. These are also on display at the 2016 National Hardware Show (NRHA).
For the ultimate in flexibility: Friedrich Ductless Systems
An alternative for central air, ductless system technology has been around for years in places like Europe, but there is growing interest in the U.S.–and for good reason. That's because unlike central air conditioning, ductless systems deliver room-by-room comfort where homeowners need it most, versus imprecise whole house cooling. They also are quiet, maintain a more consistent temperature setting and achieve some of the highest energy efficiencies in the industry.
And no more family battles over what temperature to set the main thermostat at, since family members can control the temperature in their personal space and adjust it to their own individual comfort level. Friedrich offers ductless systems for as many as up to eight rooms on one system. Homeowners are also realizing that they can be a highly effective solution for particular problem areas that are hard to keep cool.
"A lot of homeowners have that one room or area in the home where a ducted central AC unit simply doesn't do the job–be it an attic or a bonus room," said Wheeler. "Ductless systems are a great solution for those spaces."
Friedrich offers cool only, as well as heat pump ductless systems, and options include wall mounted units, slim ceiling cassettes and concealed duct units. Realizing that a U.S. adoption of ductless systems would require having more HVAC providers and contractors skilled at installation, Friedrich is making an aggressive effort to conduct in-person trainings through the company's Advantage program, and its goal is to train more than 1,000 contractors throughout the country on ductless system technology this year.
For maximizing design appeal: Friedrich Kuhl
Available for both residential and commercial, Friedrich Kuhl very well may be the coolest-looking window air conditioner unit on the market today, given its design aesthetics that many owners may want to highlight rather than hide. It's also a quiet, efficient and reliable powerhouse, with the largest Kuhl unit producing up to 36,000 BTUs and ENERGY STAR qualified models are available. Kuhl's sleek, state-of-the-art design can be accentuated with Friedrich's custom color options that bring to mind stylish race cars versus room air conditioners, including deep red, sophisticated black, sky blue and even cheerful pink.
For the environmentally minded: Friedrich Chill and Uni-Fit with R32 technology
Friedrich is once again innovating the air cooling market with a variety of solutions that are not only energy efficient and meet 2015 ENERGY STAR-qualified standards, but address other environmental issues. Friedrich is one of the first air conditioning manufacturers in the U.S. to use R32, a next generation refrigerant that does not harm the ozone layer with both low Global Warming Potential (LGWP) and low Life Cycle Climate Performance (LCCP). Added benefits of R32 include increased efficiency and less refrigerant volume needed, meaning air conditioners with R32 are able to use even less power and chemical refrigerant to achieve the same cooling levels. For 2016, six models in Friedrich's Chill line and five models in the Uni-Fit line will use R32 technology.
For those who need a perfect fit: Friedrich WallMaster
Many residents who live in historic buildings or high-rise apartments must contend with a hole in their lives: a 27-inch exterior wall opening sleeve that requires the right sized air conditioning unit, to be exact.
For almost 30 years, Friedrich is the only wall air conditioner manufacturer that makes a 27-inch WallMaster unit designed to fit perfectly in a 27-inch sleeve. WallMaster offers updated, stylish design features including adjustable louvers to help direct air where it is needed, and delivers powerful, quiet and efficient operation. It's also safer and more secure, with EntryGard anti-intrusion protection and an added insect barrier.
"It's amazingly powerful and looks great. But the biggest benefit is that it is essentially plug and play; no need for retrofitting or trim kits," said Wheeler. "WallMaster solves a major issue for a lot of homeowners looking for the right sized air conditioning unit for their home."
About Friedrich
Founded in 1883, Friedrich has manufactured room air conditioners since 1952. Friedrich is a leading manufacturer of air conditioners and other home environment products. Constructed of the highest quality components, Friedrich products are built to exacting standards and are among the quietest, most highly featured and most energy-efficient available. If you demand the best, it has to be Friedrich. For more information, please visit http://www.friedrich.com.
Friedrich business and product experts are available for interviews, and high res images and graphics are also available upon request by contacting: Darcie Meihoff, on behalf of Friedrich, (971) 998-3782 or darcie(at)leoketel(dot)com