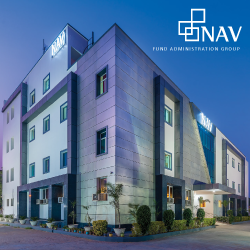 We are excited about the growth we are experiencing and this acquisition represents our commitment to continued growth.
Oakbrook Terrace, Ill. (PRWEB) May 02, 2016
NAV Fund Administration Group ("NAV"), a leading independent global fund administrator, today announced the acquisition of a new office building to accommodate continued growth and future expansion plans. The new office space is located in Jaipur, India and will provide additional capacity for NAVs client service and support teams. As a result of this acquisition, NAV Group now owns and occupies 131,000 square feet of office space worldwide.
"NAV's new office space allow us to increase our capacity in key areas, and also aligns well with our current and future growth plans." Said Nav Gupta, Chief Executive Officer of NAV Fund Administration Group. "We are excited about the growth we are experiencing and this acquisition represents our commitment to continued growth."
About NAV Fund Administration Group
NAV Fund Administration Group ("NAV") is a fund administrator with over 25 years of experience in providing a comprehensive fund service offering including, accounting, reporting, investor servicing, and middle and back-office support to the hedge fund industry. NAV is ranked among the top 10 fund administrators in the world by number of funds. With assets under administration of US$63 billion, NAV employs 460 people that serve a global client base of over 750 clients. NAV is differentiated in the industry by its independence, proprietary technology and client retention. For more information, please visit http://www.navconsulting.net
# # #