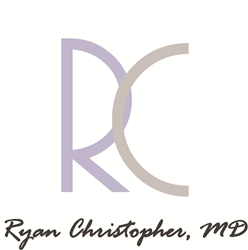 "This new technology, combining videotrichoscopy with powerful software, allows us to document and quantify diffuse hair loss digitally with extreme accuracy," Dr. Ryan Goerig, MD, FAAD
Newport Beach, CA. (PRWEB) June 03, 2016
RC by Ryan Christopher, MD, the first and only dermatology practice to focus exclusively on the non-surgical treatment of women's thinning hair, is proud to announce the addition of Trichovision, becoming the first hair loss center in the United States with the technology. Trichovision is a hair growth monitoring device that can accurately determine how well hair is responding to hair loss treatments. Before this technology, hair growth was difficult to determine because it grows very slowly and in cycles. Trichovision provides the only way to objectively measure hair growth in a minimally invasive way, without requiring surgery or scalp biopsies. RC by Ryan Christopher, MD, founded by an elite board certified dermatologist, specializes in minimally-invasive hair rejuvenation procedures for female pattern hair loss, alopecia universalis, and other hair disorders. Unique in the industry, RC by Ryan Christopher, MD's combines cutting edge technology with innovative treatments to stop the thinning process in women and help grow new hair.
In a recent interview, the company revealed how it has been able to differentiate itself by focusing on cutting-edge technology. Board-certified Newport Beach, CA dermatologist and founder, Dr. Ryan Goerig, MD, FAAD, explained that "until now, the assessment of hair growth in response to treatment has been a visual examination and other subjective analyses by the dermatologist. First used in academic medical centers in Europe, Trichovision technology obtains objective data that we are able to use to truly personalize appropriate hair loss therapy."
Research reviewed by RC by Ryan Christopher, MD's founder has also revealed that many women are averse to invasive diagnostic procedures, like scalp biopsies. "This new technology, combining videotrichoscopy with powerful software, allows us to document and quantify diffuse hair loss digitally with extreme accuracy," states Dr. Goerig. All of the principle parameters of hair growth and hair loss are calculated seamlessly, quickly, painlessly, and with unimaginable accuracy.
The new all-female hair loss center is located at 520 Superior Avenue, Suite 315, in Newport Beach, California. The office will be open Mondays through Fridays from 8am to 2pm. Visit http://www.hairlossbyRC.com for more information.
About RC by Ryan Christopher, MD:
RC by Ryan Christopher, MD is a Newport Beach boutique dermatology company that exclusively focuses on the treatment of women's hair loss and hair thinning. Founded by a board-certified dermatologist, RC by Ryan Christopher, MD specializes in minimally invasive cosmetic procedures for the treatment of women's hair loss.
Contact Name: Ryan C. Goerig, M.D., F.A.A.D
Phone: (949) 449-7850
Website: http://www.hairlossbyRC.com
###