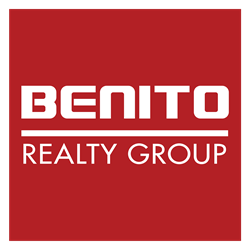 The best individual agents and teams - including Benito's award-winning efforts - were nothing short of phenomenal considering the challenges in today's complex housing market
Miami, FL (PRWEB) June 27, 2016
Henry Benito of Benito Realty Group was named one of America's top real estate professionals by REAL Trends, as advertised in The Wall Street Journal. He is now a member of the "The Thousand Top Real Estate Professionals," a prestigious national awards ranking sponsored annually by REAL Trends and advertised in The Wall Street Journal. Benito is now ranked in the top one half of 1 percent of the more than 1.1 million Realtors® nationwide.
The Thousand real estate professionals was announced on June 24, 2016, with four separate categories honoring the top 250 residential agents and agent teams for excellence in:

Individual Sales Professionals—Sales volume
Individual Sales Professionals—Transaction sides (in each real estate transaction, there are two sides that can be represented by a real estate agent: a buyer's and a seller's.)
Team Professionals—Sales volume
Team Professionals—Transaction sides
For the second year, REAL Trends has added two new categories to The Thousand ranking based off of average sales price. This new category is broken down into the top 50 residential agents and agent teams for excellence in:

Individual Sales Professionals – Average Sales Price
Team Professionals – Average Sales Price
According to The Thousand, Benito had transaction sides totaling 143, ranking him 193rd in the nation, 26th in Florida and 1st in Miami-Dade County for the second consecutive year.
"The best individual agents and teams—including Benito's award-winning efforts—were nothing short of phenomenal considering the challenges in today's complex housing market," said Steve Murray, founder of REAL Trends, a Denver-based consulting, publishing and communications company and The Trusted Source that complies the yearly, third-party verified list.
"Becoming a member of such an elite group as The Thousand is an incredible accomplishment in any market, but what Benito did during these challenging times is impressive on so many levels," said Marti Gallardo, vice president of classified advertising for The Wall Street Journal. "His efforts topped 99.99 percent of the more than 1.1 million Realtors nationwide."
"I am absolutely thrilled to be named to The Thousand," said Benito, who serves clients primarily in Miami-Dade County. "It's incredibly gratifying to help clients find their dream homes as well as help them sell their properties quickly and for the highest price possible."
The ranking of The Thousand can be found at http://www.thethousandrealestateprofessionals.com
About Benito Realty Group
Founded in 2001 BRG has helped hundreds of Buyers and Sellers achieve their real estate goals in the South Florida Market. We are also the preferred agent for several banks selling their foreclosed homes. Offices in Palmetto Bay and Coral Gables but we sell single family, townhouses, condo's and multifamily throughout Miami-Dade and Southern Broward. Best in class service with a highly competent Staff. Contact us to see the difference. Our company helps stabilize communities by facilitating home ownership and part of our commissions go to worthwhile causes like building homes for families with Habitat for Humanity locally and in Nicaragua. Feel free to visit us at: http://www.benitorealty.com or http://www.searchmiamirealestatenow.com
About The Thousand
This awards program was developed jointly by WSJ. Custom Studios (and is not affiliated with the Editorial Department) and REAL Trends, a leading source of analysis and information for the residential real estate brokerage industry. REAL Trends The Thousand honors America's elite real estate professionals and their companies and is compiled and analyzed by REAL Trends with a special ad section included in The Wall Street Journal.