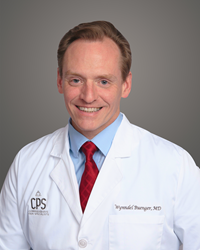 "Helping Patients Relieve Pain and Regain Life"
Jerseyville, IL (PRWEB) July 20, 2016
Comprehensive Pain Specialists is pleased to announce the addition of Dr. Wynndel Buenger to our Jerseyville staff. Dr. Buenger is the overseeing Physician for our Illinois locations, providing effective pain management for a broad range of ailments and pain syndromes.
Dr. Wynndel Buenger graduated from the St. Louis University of Medicine in 1991. He continued his education with post graduate training at the Cleveland Clinic Foundation in Cleveland, Ohio. While in training, Dr. Buenger was decorated with awards and honors including Magna cum Laude, Chemistry; Outstanding Junior and Senior, American Institute of Chemistry; Leopard Marcus Award, American Chemical Society; Best Anesthesia Resident Award, Cleveland Clinic; and Outstanding Resident, Akron Children's Hospital. Dr. Buenger is a Diplomate of the American Board of Pain Medicine. He travels the United States educating Physicians in Spinal Cord Stimulation, Intrathecal Drug Therapy, Vertebral Augmentation, Vertebroplasty, and Radiofrequency Ablation. He holds staff privileges at Alton Memorial Hospital and Jersey Community Hospital.
CPS, with over 60 locations in 12 states, and boasts a research department with a combined 200 years of experience in clinical research in the specialty of pain management. Dr. Buenger's clinics are located in Alton, O'Fallon, and Jerseyville, Illinois. For a new patient consultation call 314.227.0169 or visit our website at http://www.CPSPAIN.com.
Contact:
Amber Crowder, Senior Director of Marketing
acrowder(at)cpspain.com
615.330.5959
http://www.CPSPAIN.com