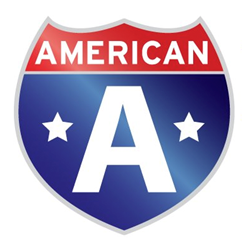 This will change the way privately owned vehicles are shipped!
Portland, OR. (PRWEB) September 12, 2016
Americanautoshipping.com announces the successful beta test of its Same Day Pickup App for Auto Transport and Vehicle Shipping. The app works like many popular taxi apps. After a user downloads the app from the App Store for Apple or Google Play for all other mobile devices, the user can make a vehicle available for same-day pickup via the app, and carriers will send a guaranteed price and an estimated pickup time for today. The user has 2 minutes to accept or reject a carrier's offer. Carriers provide tracking over the app, and consumers get to rate the carriers after delivery.
According to company spokesman Ian Couture, "This will change the way privately owned vehicles are shipped. The old process was laborious, with consumers having to phone car shipping companies one at a time to get an estimate that may or may not change or go online and fill out quote requests, which still leaves choosing a company, scheduling with a person on the phone, and then having to deal with the carrier who actually transports the vehicle on the phone, signing a contract, and sending it into the company. We actually have customers who have told us they spent days or even weeks researching brokers and then hours talking to each broker before finally selecting one to ship their vehicle. The whole process now just takes minutes, from download to scheduling. Tracking of your vehicle is sent to you on your phone 24/7."
About Americanautoshipping.com
Americanautoshipping.com is the leader in auto transport and vehicle shipping quotes and information. Founded in 1999 in Camarillo, California, americanautoshipping.com provides instant, online estimates for individuals, car dealerships, and other businesses. The telephone number on the website is answered 7 days a week from 5AM Eastern to 1AM Eastern by live auto transport specialists who can provide instant estimates, answer questions, and take reservations to ship your vehicles. The website contains 3,339 pages of informative content on all aspects of auto transport and vehicle shipping. Americanautoshipping.com's homepage also offers its famous Auto Transport Tip of the Day on a daily basis, plus new informative videos every week.
For more information, please visit americanautoshipping.com or call 800-418-9219, 7 days a week, for app support.