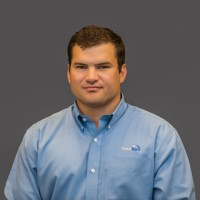 Chase has modeled what NexRev stands for in hard work and business integrity. Kenneth Smith, CEO NexRev, LLC.
Plano, TX. (PRWEB) September 29, 2016
NexRev, LLC, an energy technologies company that provides energy and operational cost reduction as well as IoT down to facility level integration for various market sectors, announces the appointment of Chase Sanders to the position of Director of Business Development. In his tenure at NexRev as a National Account Executive, he has brought a fresh and modern approach to educating our customers on the benefits our products offer them.
"I look forward to continue the tradition of providing NexRev customers with the best in class solutions and services that they have come to expect," Sanders stated. "I hope to play a major role in the evolution of NexRev as a leader in the energy and facility management space." Kenneth Smith, CEO of NexRev, LLC said, "Chase has modeled what NexRev stands for in hard work and business integrity."
Chase has had numerous roles focused on developing and marketing products and services in the carbon and energy space to commercial clients. He received his BS in Economics & Engineering Science from Vanderbilt University.
About NexRev, LLC
NexRev, LLC is a Plano, Texas-based privately-held company dedicated to reducing the energy and operational costs while improving facility comfort for facilities both domestically and internationally.
Since 1994, NexRev has partnered with major retailers, entertainment venues, data centers, banks, telecommunication hubs, power plants, restaurants, government and military installations. The Freedom energy management solution meets the unique needs inherent with integrating and managing hundreds, or even thousands, of locations. With the integration of Freedom, DrivePak and Proactive Portfolio Management, NexRev customers save 15-40% of their energy and facility operations costs.
For further information on NexRev, please visit http://www.nexrev.com.