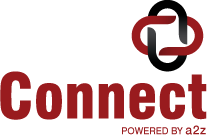 Columbia, MD (PRWEB) September 26, 2016
a2z, Inc. is pleased to announce that the American Society of Landscape Architects will be utilizing a powerful and innovative a2z technology solution to offer networking, matchmaking, event promotion, time saving and planning tools to attendees and exhibitors for the ASLA 2016 Annual Meeting & Expo - the largest gathering of landscape architecture professionals and students in the world. This year, the annual event will take place October 21-24, 2016 in New Orleans, Louisiana.
Participants attend this event to gain perspective and establish new connections within the profession. They also get to explore hundreds of new products, services, technology applications, and design solutions—all under one roof. Gathering more than 450 exhibitors, the ASLA EXPO is the largest trade show in the industry and the best-attended event of the annual meeting. To learn more about ASLA 2016, please visit: http://www.aslameeting2016.com/.
EXPO Connect is an online networking and matchmaking solution that is an essential part of ASLA 2016. Attendees have the ability to build a personalized show planner, consisting of their favorite exhibitors and scheduled meetings. EXPO Connect also provides exhibitors the opportunity to create an online eBooth to showcase their latest products and services to attendees before they travel to the event. In addition, each exhibitor is matched with registered attendees who indicate interest in the product categories associated with their profile. Exhibitors can directly connect with attendees via emails.
About a2z, Inc.
a2z provides powerful cloud-based event management and marketing tools that grow your brand by accelerating booth sales, helping boost revenue, and enhancing engagement and value for event participants. a2z's solutions are used by 1000+ leading trade shows and conferences across the globe every year. More than 45% of the TSE Gold 100 and TSNN Top 250 Events leverage a2z's innovative web and mobile solutions.
About American Society of Landscape Architects (ASLA)
Founded in 1899, the American Society of Landscape Architects (ASLA), a 501(c)(6) organization, is the national professional association for landscape architects, representing more than 15,000 members in 49 professional chapters and 72 student chapters. Members of the Society use the "ASLA" suffix after their names to denote membership and their commitment to the highest ethical standards of the profession.