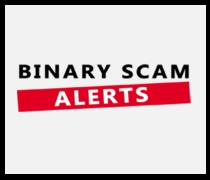 Try Out Our New Broker Mediation Service
Nicosia, Cyprus (PRWEB) February 11, 2016
Due to growing demand, Binary Scam Alerts has initiated a broker mediation service for day traders wanting to resolve their disputes with brokers. Mediation services include but are not restricted to financial disputes, false advertising practices, bad service, and the use of pressure tactics to elicit money.
Day traders wanting to file a complaint are invited to do so by leaving details of their online trading experience on the website, and the staff will follow up with the broker in order to reach an acceptable settlement.
The service also includes mediation services for trading systems such as Insured Profits and Walter Green's Free Money System which are Signals or Automated Trading Tools (AKA BOTS).
Binary Scam Alerts is a relative newcomer to the business, but with the growing amount of complaints it is poised to become a leader in consumer advocacy for the binary options niche.