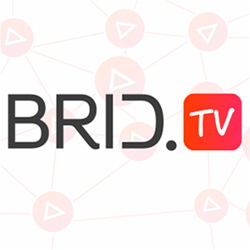 BRID.TV announced new, unique, and first-to-market tech, a video widget that resembles the experience of Facebook videos in the platform's news feed for desktop AND mobile users, complete with autoplay for both videos AND VAST-compatible pre-roll ads.
New York, NY (PRWEB) February 22, 2016
As viewability and mobile become key factors for 2016, and with the explosion of Facebook video, Brid.tv steps into the fray by allowing publishers to bring a similar experience to their website users.
Brid In-page Mobile Video Widget
The new Brid.tv widget employs several proprietary technologies to achieve a fully integrated mobile and desktop user experience:

First, Brid starts off everything by constructing specifically made video renditions which enable in-page video playback for mobile devices including iPhones.
Second, with Brid's proprietary ad tech, publishers are able to effectively monetize their in-page videos with pre roll utilizing any IAB standard VAST ad tag.
Last but not least, all these features are bundled up with the ability to autoplay when the video is 50% in-view on desktop and mobile devices.
While the widget is built and optimized for mobile devices, it will display and enhance beautifully on any desktop! The widget has full support for playlists and will also display a related video section (if applicable) for additional viewer engagement.
See a demo of the new widget at:
https://www.brid.tv/page-videos-mobile-autoplay/
About BridTv
BRIDTV, LLC owns and operates Brid.tv, an enterprise-level free online video platform and player solution. With the online world moving in the direction of HTML5, we offer webmasters a robust and feature-rich turn-key solution to post their videos online. Pre-rolls, interactive HTML5 ads, latest mobile and desktop streaming formats, WordPress support, all for free!
You can find out more from the website http://www.brid.tv
BRID VIDEO LLC
Nicholas Bodell
244 5th AVENUE, SUITE C51
New York, N.Y. 10001
e(dot)nicholas(at)brid(dot)tv
Skype: brid.team
Tel: +1(646) 583-2833
http://www.brid.tv