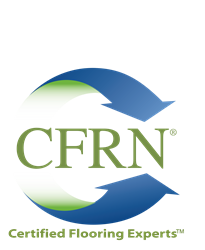 "We make it easy for flooring retailers, contractors and restoration professionals to get into the business with our existing national account referral programs, available financing and, fast start program," stated Lees
Gallatin, TN (PRWEB) January 18, 2016
Certified Flooring Network (CFRN), a full-service flooring partner program in the insurance industry, announced a groundbreaking new insurance flooring restoration franchise opportunity with a national growth strategy across the United States.
"At CFRN, we believe every home and business experiencing flooring damage needs a Certified Flooring Expert to help them through the process of obtaining a beautiful floor. We recognize that flooring damage is stressful and helping people recover is rewarding work. We take great pride in caring for property owner's homes and businesses as if they were our own, and our business is thriving," said Mike Lees, President, CEO and founder.
CFRN/TradePRO has been a leading force in the insurance channel since coming on the scene with its speed and convenience by certified, licensed, bonded and insured flooring experts. Lees, an industry veteran and executive, rebranded its flooring division to Certified Flooring Network which offers complete repair, restoration and replacement services. "Flooring damage happens, making our business model robust in any economy. Based on our extensive experience in insurance restoration, we believe there is great entrepreneurial opportunity for success in the insurance flooring restoration business," Lees added. The company has become the easy choice to ensure exceptional results for insurance carriers and their policyholders.
The franchise mobile showroom provides rapid response and first call settlement solutions, while the satisfaction guarantee helps insurance companies, agents, adjusters and restoration contractors deliver high quality service to their policyholders. Service includes quick initial damage assessments within 8 business hours of first notice of loss, completed estimates within 24 hours and a wide array of flooring brands & styles to fit any budget. Insurance adjusters will also enjoy the benefit of Certified Flooring Network's continuing education courses.
"We make it easy for flooring retailers, contractors and restoration professionals to get into the business with our existing national account referral programs, available financing and, fast start program," stated Lees, "Our first two site locations are already secured for Oklahoma City and Memphis, and our focus is continued growth with an emphasis on franchisee training and support."
Certified Flooring Network will debut at The International Surface Event at the Mandalay Bay in Las Vegas and has plans to attend additional industry trade shows in the coming months. Visit the insurance flooring restoration provider at Surfaces Booth #1378.
About Certified Flooring Network (CFRN)
A division of TradePRO Group, CFRN started in 2009 serving the insurance industry through its nationwide network of Certified Flooring Experts™. Franchise opportunities are available. For more information, please visit: http://certifiedflooringnetwork.com