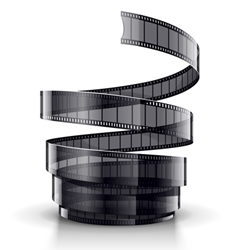 (PRWEB) April 25, 2016
Back Office Pro (BOP) is pleased to announce the immediate offering of advanced outsourcing services involving cinemagraph creation. New services include cinemagraph looping, trimming, editing and creation. BOP's cinemagraph services allow clients to avoid automated cinemagraph software that can be ineffective and instead receive a customized and non-automated solution from a trained team of cinemagraph artists. Back Office Pro has created a dedicated cinemagraph team that can handle high volumes of specialized cinemagraph projects from clients of all sizes. The introduction of these customized services by BOP allows clients to outsource more complex tasks to the expert cinemagraph artists at Back Office Pro. As with all services offered by BOP, client satisfaction is always guaranteed.
The entire cinemagraph design process is typically labor-intensive and costly — offshoring the specialized tasks such as those involved in cinemagraph creation services might be a prudent alternative to consider for marketing and business needs by groups as diverse as photography studios, sales managers, retailing operations and film studios. Back Office Pro's newly available cinemagraph creation services can be readily adapted for digital marketing campaigns that include social media posts, webpage headers, demonstrations and digital billboards.
As noted by a Back Office Pro senior operations manager, "With our customized cinemagraphs, Back Office Pro creates a unique moving picture that will surprise and delight viewers. But producing cinemagraph can be time-consuming, expensive and complicated when businesses attempt to complete the process with in-house staff. Offshoring to Back Office Pro's cinemagraph creation experts provides you with immediate access to our specialized cinemagraph services and trained cinemagraph artists — by outsourcing the entire process to Back Office Pro. When clients outsource their cinemagraph needs to us, we will literally take care of everything."
In addition to providing customized cinemagraph creation outsourcing services, Back Office Pro is also well-known for specialized services in functional areas such as business transcription, data management, image editing, business research and animation services. This diversified mix of business process outsourcing services allows clients to use BOP as a one-stop source of advanced business help.
To review case studies and white papers about outsourcing services available from Back Office Pro, please visit: https://www.backofficepro.com/image/cinemagraph.php
Back Office Pro team of professionals located in Bangalore, India and provides best-in-class business process outsourcing (BPO) services to a client database that ranges from startup entrepreneurs to Fortune 500 executives. Back Office Pro has provided world-class BPO services to international clients for more than a decade.